Key Points
Businesses spend about 8.7% of their revenue on marketing.

Small businesses spend between $5,000–$15,000 per month on marketing.

57.9% of a business's marketing budget is spent on digital marketing.
What should my marketing budget be as a small business?
This is one of the most challenging questions every small business faces. You want to grow your business, get more customers, and earn more revenue, and you know that marketing will get you there.
But small businesses have limited resources, and every dollar counts. We have to make smart, strategic choices with our finances, so coming up with a marketing budget can be very helpful when mapping out your business growth.
If you are asking how much to spend on marketing as a small business, this is the guide for you. We have prepared an ultimate breakdown on creating a marketing budget, what costs are associated with marketing, and important factors to consider.
Table of Contents:
Why Marketing Is Important For Small Businesses
To understand why we would need to set aside funds for a marketing budget in the first place, we have to ask ourselves: "Do I need marketing as a small business?" Is this worthy of our money, time, and energy?
The answer is an unwavering YES. Marketing is very much correlated with business growth. Marketing can help you reach your target audience, get more sales, develop brand awareness, provide valuable data and insights, and many more benefits.
As small business owners, we need every opportunity possible to get more visibility and compete against the corporate conglomerates within our local community. The more visibility we have, the more likely we will attract more customers, make more revenue, and accomplish our business goals.
Marketing is an integral part of business growth, which is why creating a marketing budget is vital for small businesses.
Average Marketing Budgets For Small Businesses
This brings us to our next question: "How much do small businesses typically spend on marketing?" Unfortunately, the answer is not as black and white.
In a survey of 85 small business owners and marketers, the majority spend between $5,000–$15,000 per month on marketing. However, 31% of businesses are spending less than $5,000.
Marketing budgets have actually reached an all-time high since the COVID-19 Pandemic, according to research from The CMO Survey. In 2022, they found that marketing expenses account for 13.8% of overall business spending. This level also corresponds with the growing importance of marketing in organizations, which has increased in more than half of all companies during the Pandemic.
Another common question that small businesses ask is, "What percentage of revenue should be spent on marketing?" Business development experts recommend spending between 5%-10% of your revenue on your marketing budget. According to the same CMO Survey, companies spend about 8.7% of their revenue on marketing on average.
The Small Business Administration also reports that B2C companies spend more money on marketing than B2B businesses. They report that B2C businesses spend 9.6% of their total revenue on marketing, while B2B companies spend, on average, 6.6%.
| Industry | % Of Revenue Budgeted For Marketing |
| --- | --- |
| Banking, Finance, Insurance, and Real Estate | 8% |
| Communications Media | 10% |
| Consumer packaged goods | 9% |
| Consumer services | 6% |
| Education | 3% |
| Energy | 1% |
| Healthcare | 18% |
| Manufacturing | 13% |
| Mining and construction | 3% |
| Retail wholesale | 14% |
| Service consulting | 21% |
| Technology | 21% |
| Transportation | 6% |
How Much Do Small Businesses Spend on Digital Marketing?
Let's look at what businesses spend on digital marketing versus traditional marketing to show how to divvy up your marketing budget between marketing tactics. According to the CMO survey, 57.9% of a business's marketing budget is spent on digital marketing, compared to other marketing efforts.
Breaking that down further, companies say that:
44% goes to SEO & SEM
34.4% goes to content marketing and email marketing
11.2% goes to social media
Traditional advertising spend has actually been declining for the past two decades, while digital marketing has been rapidly increasing.
6 Things to Consider When Setting Small Business Marketing Budgets
As you can see, average marketing budgets vary tremendously and often depend on several factors. Here are 6 variables to consider when setting a budget for marketing.
1. revenue
Creating a marketing budget as a percentage of your revenue is a common way for small businesses to know how much they should spend on marketing costs. However, even if you have a smaller revenue, you may need to spend more money on marketing to increase sales and hit your financial goals. Likewise, just because you have a 6 or 7-figure revenue, doesn't mean you necessarily need to spend a significant percentage of your revenue on marketing.
2. industry
As you saw from the statistics above, B2C companies spend more on marketing than B2B companies. Service-based businesses also spend differently than product-based businesses. This is because each industry has different marketing needs. 
Suppose you are targeting a homeowner as a service-based business. In that case, you may need to spend more money on search engine marketing (SEM) than a B2B software company that builds relationships on LinkedIn. 
Do some industry research to see what is typical for your space and set your expectations accordingly.
3. stage of business
Stage of business matters SIGNIFICANTLY when creating your budget. Startup companies have a lot of upfront marketing investments that they'll need to make in order to get their name out there. They'll want a website, social media profiles, and potentially some ad spend as they start marketing. But since startups don't have as much capital in the beginning of their business, they might be looking at a smaller marketing budget and DIY some of their marketing to save money. 
Marketing expenditures for established companies will differ significantly as well, as they may adjust their spending as their sales revenue increases. 
The key here is to think about what is realistic for your stage of business and compare that with the goals you want to achieve. If you're going to grow and scale fast, prepare to allocate a higher marketing budget.
4. target customer
The niche market you are targeting will also impact how much your marketing spend should be. Ask yourself, who is your target customer, and where do they spend their time? How much effort will it take in order to get in front of them? The answers to these questions will help you think about how much you'll need to budget to attract the right leads.
For example, are you a remodeling contractor targeting families in the top 10%? You'll likely need a higher marketing budget to invest in things like targeted paid ads, or video campaigns that showcase your luxury projects and expertise. 
On the contrary, if you are a handyman targeting the general population, you may find success with a lower marketing budget and using free/low-cost channels like Facebook Groups to generate leads. 
Understand your customer deeply, and you'll start to strategize what marketing channels you need to invest in and the associated cost to get leads.
5. competition
What are your competitors doing? One of the best ways to identify how much you should spend on marketing campaigns is to see what the competition is doing to increase sales. 
For example, are your competitors doing pay-per-click advertising on Google? Are they showing up in Local Service Ads as Google Guaranteed Providers? Do they have a strong social media presence? Are they doing email marketing? 
Conduct in-depth research to see all the different places your competitor is marketing at, and you can gain a sense of how much they may be investing in marketing.
6. goals
Finally, what do you want to achieve as a small business? What are your goals? Do you want to serve as many customers as possible? Would you like to hire and scale? Do you want to simply maintain your steady stream of income? 
All of these questions will determine how much your total budget should be.
How to Create a Marketing Budget: Percentage of Revenue
The most traditional way to set a good marketing budget is to take a percentage of your revenue. You will see this formula in all of the statistical information about marketing budgets, as it is an excellent rule of thumb to follow when figuring out how much to spend.
To calculate this, look at your profit and loss statement from last year or the past 12 months. Then identify your gross revenue and multiply that by the average percentage that businesses spend on marketing: 8.7%. Play around with these percentages, as they do vary based on industry.
Example:
Revenue: $300,000
Percentage: 8.7%
Calculation: 300,000 x .087% = 26,100
Yearly marketing budget: $26,100
Monthly marketing budget: $26,100/12 = $2,175 per month
Here is a simple marketing budget calculator if you'd like to play around with more percentages.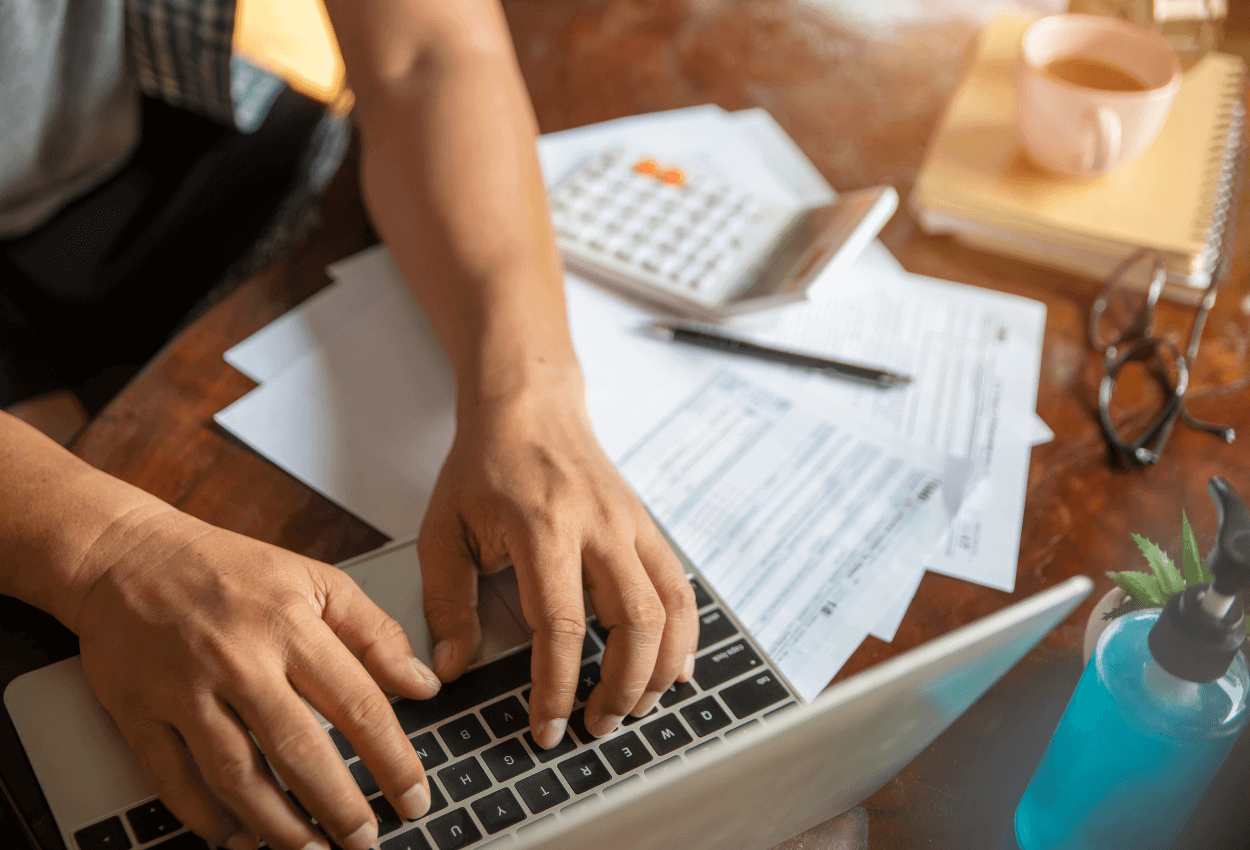 Creating a Marketing Budget Based on Goal Revenue
Contrary to this popular method of setting marketing budgets, we recommend something slightly different.
Instead of setting your marketing budget as a percentage of your typical revenue, we recommend creating your budget based on your GOAL revenue.
Small businesses aren't quite the same predictable machines that corporate companies are. We may not have the consistent revenue year after year that makes the percentage-based formula easy to calculate.
Instead, we ask both questions: "What is your revenue NOW?," and "What are your revenue goals?"
Once you know the answers to these questions, you can create a roadmap to achieve that goal revenue and a budget to get there.
Step one: Identify your goal revenue.
Step two: Decide what business growth is worth to you and set your marketing budget accordingly. You can still take a percentage of that goal revenue, or you can be more subjective when you allocate funds.
Here are a few scenarios that may play out with this method:
Scenario #1: Scaling
You made $50,000 last year but want to double your revenue this year. In order to grow and scale at that rate, you need new customers and consistent sales to support your business goals. You can set your marketing budget as it aligns with the $100,000 revenue mark because to earn 6 figures, you need to market like a 6-figure company.
Scenario #2: Maintaining
However, your goal might be to maintain your current level of growth (not losing any revenue, but not trying to actively grow). This type of marketing budget will look very different. Marketing efforts would be at a minimum, just enough to keep your online presence functioning and keep your brand top of mind.
Ensure Your Marketing Budget is Realistic
Regardless of your goals, setting your marketing budget NEEDS to be realistic and fit into what you can afford. Even if you are projecting to 2x your revenue, spending 50% of your current revenue on marketing may not be financially viable at the start of the year. Instead, plan for your marketing spend to increase throughout the year to get you to that ideal peak of growth.
What is a Good Marketing Budget for a Startup?
Brand new businesses and startup companies have a more complex challenge when allocating funds. If you don't have an existing revenue to base a percentage on, how do you know how much to spend on marketing?
Startups should follow the Goal Revenue formula to set their marketing budget. Project how much you will make and use that as your benchmark.
Startups often have a higher average marketing cost in their first years of business, however. On average, startups spend 11.2% of their revenue on marketing. Compare this with industry standards, and keep in mind that you may want to increase the percentage.
Depending on the product/service, these costs may include your website, branding, digital advertising spend, social media marketing, and more, depending on the product/service.
Marketing Costs to Include In Your Budget
Let's discuss what your marketing budget should include. We break marketing budgets into two categories:
Upfront Marketing Investments
Ongoing Marketing
Upfront marketing investments are things that your business needs to market effectively. Things like your logo, branding, and website all need to be established before you can start marketing on a regular basis.
Other upfront marketing investments may include:
Domain name
Business cards
Print marketing material (flyers, brochures, door hangers)
Digital graphic design materials (social media post graphics, website graphics, etc.)
Marketing tools (if you are DIYing your marketing)
Promotional merchandise
Ongoing marketing investments are everything you are actively doing to promote your business and get more sales.
These ongoing investments may include the following:
Social media marketing
Paid advertising (PPC campaign)
Ad spend (the money spent on paid advertising like Google Ads, PPC campaigns, or social media ads)
Traditional marketing (TV, radio advertising, etc.)
Direct mail
Email marketing
Content marketing
Influencer marketing
Keep in mind that as a small business, you do not need to invest in ALL of these. In order to determine what services your marketing budget should include, you have to start with a marketing strategy.
This is where revisiting your goals will be exceptionally helpful. Ask yourself, what do you want to achieve in business and how will you get there? Who is your ideal customer, and where do they spend their time? What marketing channels will be the most effective for accomplishing your goals?
If you want more advice on how to create a marketing plan, check out our podcast episode on How to Create a Goal-Driven Marketing Strategy to help you map out your success plan.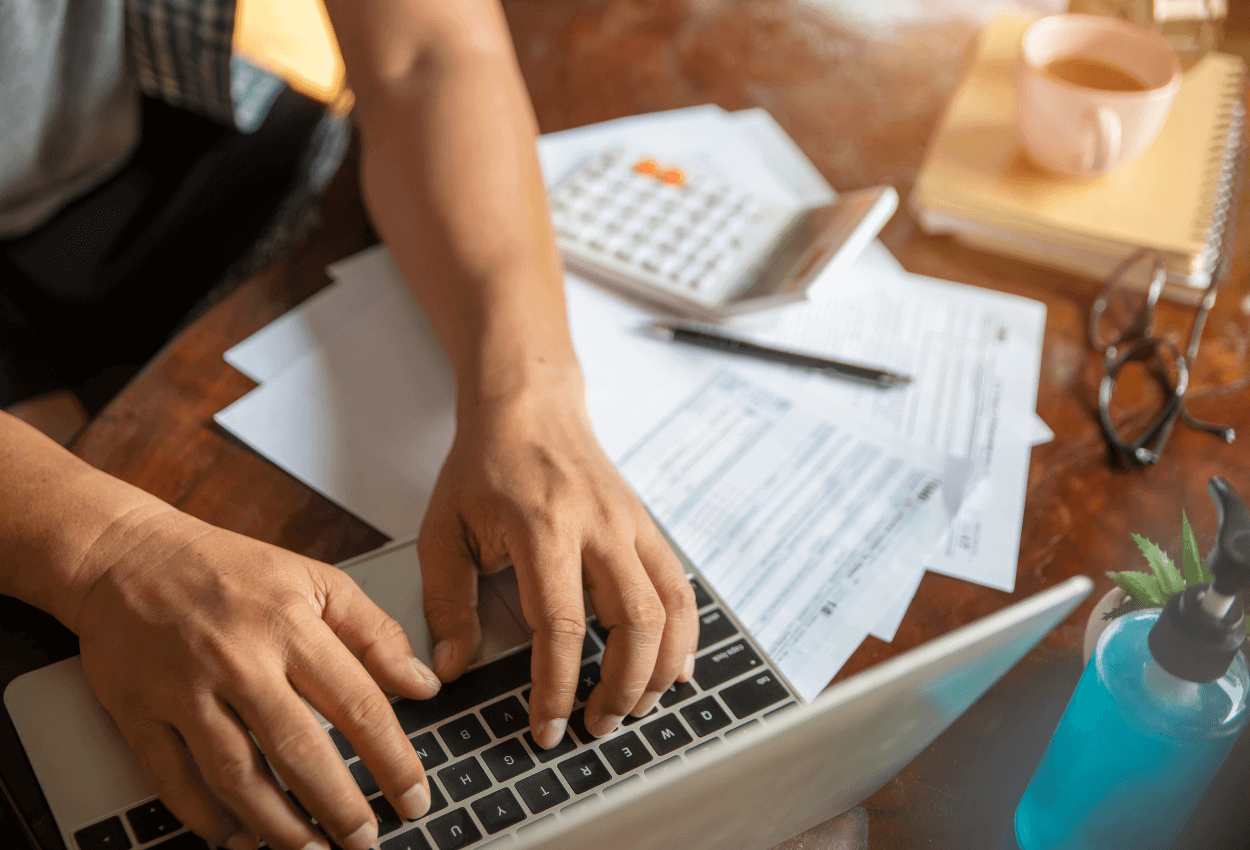 Additional Marketing Costs: Hiring an Agency, In-House Team, or DIY
Another major factor to consider when creating your small business marketing budget is who will be doing the marketing. Do you plan on hiring a marketing agency to do the marketing for you? Will you hire a staff member to do marketing in-house? Or will you do it yourself?
Each avenue has a unique cost, and they should be carefully considered when deciding how you want to execute your marketing strategy.
Cost of Hiring a Marketing Agency
Hiring a marketing agency can be very advantageous to small businesses that need more expertise, time, or bandwidth to fully market their business according to their goals. However, while hiring a marketing agency can be a great investment for your company, it is important to prepare for the costs associated with outsourcing your marketing.
Depending on the type of agency and the services provided, there are two categories of costs that you may encounter:
Monthly Retainer Fee
When you hire a marketing firm to perform regular, ongoing services like SEO, social media marketing, or paid advertising (PPC campaigns), you will most likely pay a monthly fee. This cost covers the agency's services, including strategy development, content creation, campaign management, reporting, client communication, and more. The monthly cost varies depending on the agency's size, expertise, and the scope of your marketing needs. Typically, monthly retainer fees can range from $1,000 to $10,000. On average, marketing agencies charge around $2,500/mo for marketing services.
Project-Based Fee
Some marketing agencies charge project-based fees for specific marketing initiatives such as website design, branding, social media campaigns, or event marketing. Project-based fees can range from a few thousand to tens of thousands of dollars, depending on the scope, complexity, and campaign design of the project.
Cost of Hiring In-House for Marketing
If the business owner is not doing the marketing themselves they may hire an admin assistant to take on small marketing tasks among their other job duties or hire a marketing manager. Instead, if you want to do your marketing in-house, here are the costs to consider.
1. Salary and Benefits
Employee pay is one of the biggest expenses a small business needs to consider. On average, business administrative assistants make $38,994 per year on average ($18.75 per hour). This admin assistant can help with social media posts or small marketing tasks prompted by you. However, if you are looking for someone specifically with marketing experience, a marketing manager has an average salary of $67,217 per year. In addition, you may also need to provide benefits such as health insurance, retirement plans, and paid time off, which can add significant costs to your total budget.
2. Training and Development
In addition to onboarding and training your new team member, you also need to consider what level of marketing experience they have and if they will need additional training. Since marketing is an ever-evolving field, you should supplement your employee with professional development training like online courses, workshops, or conferences.
3. Software and Tools
Various software tools and technologies can streamline efficiency and provide your team with valuable data insights to continue marketing effectively. Here are some of our main tools to help small businesses with marketing:
SEMrush: Assists with SEO strategy (Starting at $119.95 / mo)
Meta Business Suite (Free) or a paid social media scheduling tool (~$99/mo)
Cavna: Graphic design tool (Free with premium plans at $12.99 / mo)
Cost of DIY Marketing
Many start-up entrepreneurs will do marketing themselves before hiring or outsourcing. This is a great way to save money as you are ramping up your business. You will experience many of the same costs as hiring an in-house marketing team (training, tools & software, etc.), but there is one significant, unspoken cost: TIME.
Your time is invaluable as the CEO of your small business. Consider the cost of learning and executing your marketing strategy and the time spent creating content, posting on social media, and building a website. Also consider what your time is worth, and factor that into your overall business plan.
Treat Marketing Like An Investment—Not an Expense
The most beneficial thing you can do as a small business owner is to shift your mindset regarding your finances. Think about marketing as an investment, not an expense.
It makes sense to store marketing costs in the "expense" category in our minds, but marketing dollars are not quite equivalent to costs like your monthly rent, food and beverages, and office supplies.
Instead, treat marketing like an investment. Marketing is a unique cost because the money you invest into marketing will come back to you tenfold. This is why the term "Return on Investment" (ROI) is associated with marketing. You receive an actual benefit from your initial spending, returning to you in the form of more leads, new customers, and bigger revenues.
If you switch that mindset, you can feel better knowing that your money is put to good use. Make sure you keep track of your overall marketing performance to ensure that you have a positive ROI.
Talk to a Marketing Expert Before You Spend On Marketing
There are a lot of factors to consider when it comes to creating a marketing budget for a small business. Making smart financial decisions while creating an effective marketing strategy can be overwhelming. Consulting with a marketing agency can be an excellent first step when deciding how much to spend on marketing.
At Succeeding Small, we look at your goals and recommend an integrated marketing strategy to get you the traffic you need to get more leads. We will recommend a comprehensive marketing campaign with a defined price point that you can integrate into your budget.
By signing up for a free strategy session, we can create a lead generation plan specifically for you and take the guesswork out of marketing.