Search engine optimization (SEO) is a key part of getting your small business visibility online. As eCommerce becomes more popular, customers are looking toward social media, search engines, and online stores to do their shopping. It is crucial that your small business is at the forefront of customers' minds when they search Google to find products and services. However, as a small business owner, it can be challenging to keep up with the ever-changing digital landscape. Running a small business is a lot of work, and you may be skeptical if SEO is worth the time, money, and effort. If you have tried SEO in the past, or if your small business is thinking about pursuing SEO, you may be wondering if SEO is worth it. This may leave you questioning, "Is SEO worth the investment?"
At Succeeding Small, a digital marketing agency based in Colorado Springs, we help small businesses succeed online. Our team of digital strategists specializes in SEO to provide small businesses with accessible, goal-driven strategies for growth. At Succeeding Small, we believe in curating digital marketing strategies to give small businesses the best chance at succeeding. We have seen firsthand how SEO works to grow small businesses, increase leads, gain new customers, and raise profits. When you work with Succeeding Small, you will have an SEO partner ready to help your small business succeed.
If you are curious whether SEO is worth it for small businesses, keep reading to learn more about the benefits of SEO, and SEO strategies that all small businesses should utilize in today's digital landscape.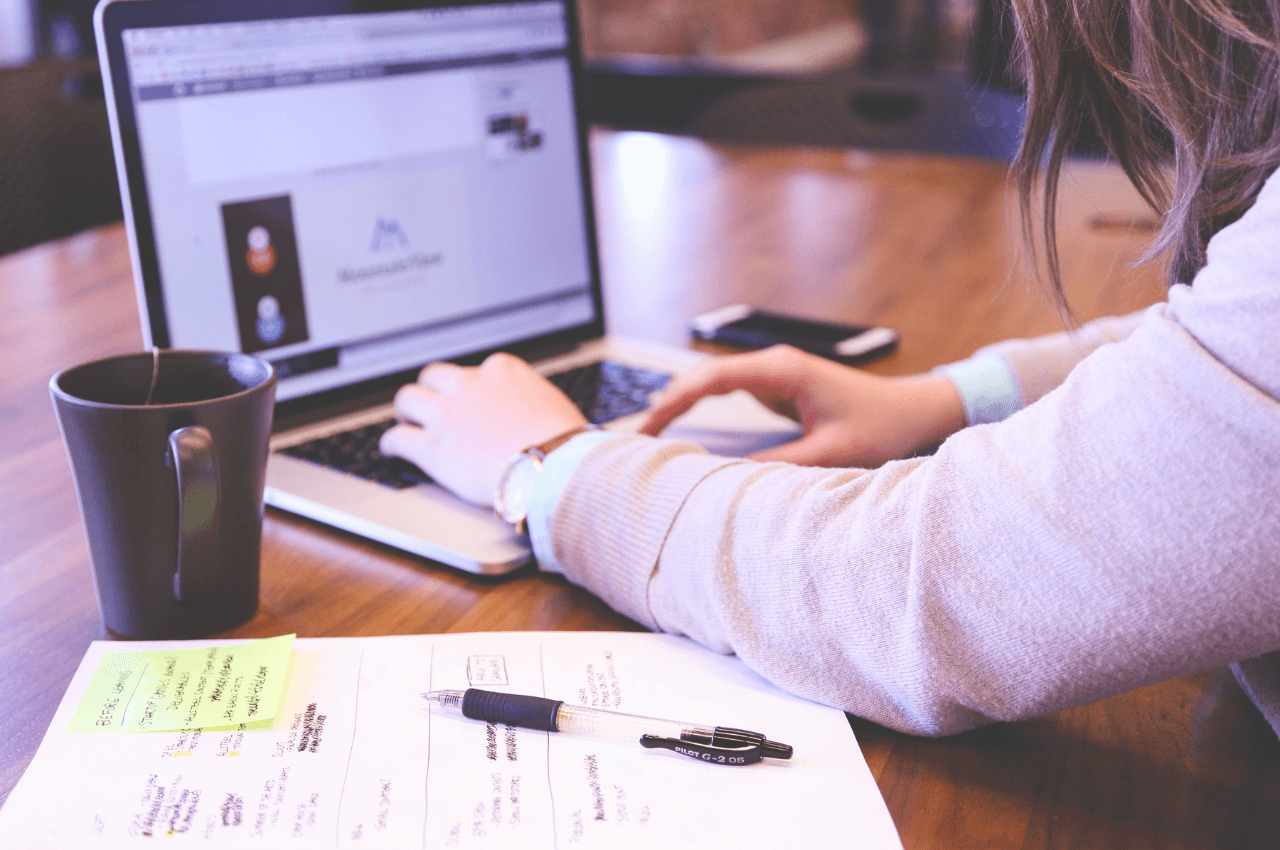 What is SEO for Small Businesses?
SEO is the process of optimizing your small business' digital assets to maximize your visibility on platforms like Google. In other words, SEO helps people find your business website when searching on search engines.
As of January 2022, Google processed over 3.5 billion searches each day. The goal of SEO for small businesses is to grow your business online. With strategic SEO, you have the best chance of being found online by your target audience when they search. By optimizing your content for both the search engine and your audience, your small business can be found online amongst the billions of searches that happen daily.
Is SEO Worth It?
Yes — SEO is worth the investment for your small business! All businesses can benefit from expanding their digital presence on online platforms.
Search engines play an essential role in how the majority of people find answers to their questions, make online purchases, and discover new information. In 2020, 40% of website traffic came from organic search. Without knowing what exact website someone wants to visit, chances are they will use Google and other search engines to find what they are looking for.
When your small business appears first to searchers, users are likelier to click on your website. Appearing at the top of search results expands your small business's digital reach and allows you to gain organic visibility. This is why SEO is worth it for your small business.
Still not convinced that investing in SEO is worth it? Keep reading to learn more benefits of SEO.
The Benefits of SEO
Small businesses can benefit from strategic SEO. When your business's website shows up first on search engine result pages, you capture the attention of searchers. More benefits of SEO include:
Increase website traffic
Expand brand visibility
Gain business credibility
Establish brand trust
Grow engagement
Improve content
Beat competition
Strengthen long-term marketing
SEO Strategies for Small Businesses
SEO is a vital part of getting small businesses visibility online. There are many aspects of SEO, but here are the top five strategies that all small businesses should implement in their long-term SEO marketing strategy.
1. Keyword Research
Great SEO starts with understanding what your audience is searching for. This is where keyword research comes into play. As a business, it is important to understand what type of search queries your target audience is using on Google and other search engines.
By figuring out what is being searched and how often, you are one step ahead at figuring out how to properly market your products and services online.
2. Website Optimization
When a user searches on Google or another search engine, the search engine results pages will display relevant content to what has been searched. If your small business website or other digital asset is not properly optimized for SEO, you are less likely to appear to searchers. Therefore, your website's health plays a massive role in growing your small business online.
If users have a bad experience on your website because it is hard to navigate, this will impact your ranking on Google. When it comes to the optimization of your digital assets, user experience matters greatly to both the user and the search engine.
3. Content Creation
Content is one of the most important parts of strategic SEO. It not only informs searchers of your small business, but it showcases why your small business is trustworthy.
High-quality content creation is the best way to tell your audience about your small business and why they should support your business. Content is how you show off your brand's personality, your products and services, and why searchers should support your small business.
4. Link Building
Backlinks are links to your website from another source. Link building is how Google and other search engines establish your brand's authority.
When your small business has high-quality and trustworthy backlinks leading to your website, Google is more likely to see your website as authoritative. When search engines see your digital assets as trustworthy, your website will rank higher on the results pages. Link building is one of the best ways to boost your SEO and establish your brand.
5. Reviews
Great reviews are not just crucial for potential customers but search engines also care about your reviews.
Great reviews help Google and other search engines to measure if your small business is authoritative. If the majority of your customers are unhappy with your products or services, Google is less likely to recommend your small business to searchers. When you have great reviews, Google will see your business as an expert in your field and will show your small business to searchers.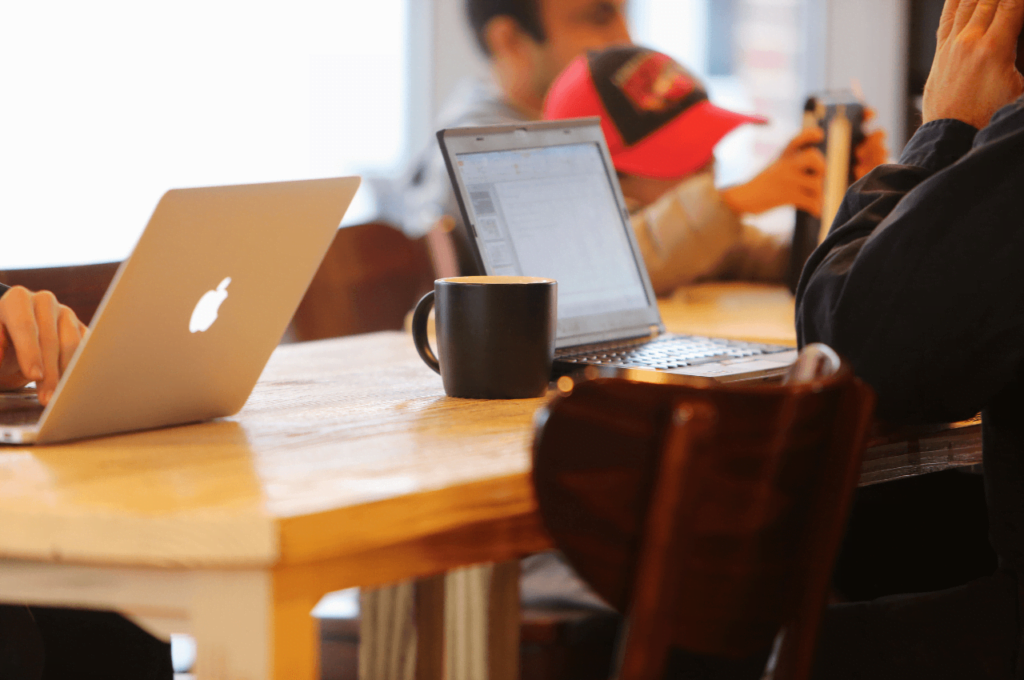 Invest in Small Business SEO With Succeeding Small
SEO is a key part of getting your small business visibility online. With strategic SEO, you have the best chances of growing your business, increasing website traffic, and boosting your sales. If you are a small business owner, you may be on the fence about SEO. However, SEO is well worth the investment for your business. In today's online world, more and more customers are looking toward Google to find products and services. SEO makes sure that your small business shows up first.
At Succeeding Small, a digital marketing company in Colorado Springs, we offer the best SEO services for small businesses across Colorado and beyond. We have extensive experience working with businesses to build their authority, strengthen their digital presence, and attract customers to their brand. With our team of SEO experts, we can help your small business rank higher on Google. At Succeeding Small, we are passionate about helping small businesses be found online. If you have any questions about SEO, or if you are ready to invest in SEO for your small business, contact Succeeding Small!