If you're a small business owner, you know that you need marketing to survive. But with so many options, knowing which will work for your business can be challenging. If you've worked with a digital marketing agency before, you may be familiar with terms such as "Google Ads" or "pay-per-click marketing."
If you didn't have a good experience with paid advertising in the past, or maybe you don't know much about it, we're here to tell you what Google Ads are and why they might be the answer for your small business. As a digital marketing agency, we've run numerous campaigns for small businesses over the years, and we know how to make the most of paid advertising.
Let's take a look at what Google Ads are and a few reasons why they might be the right option for you.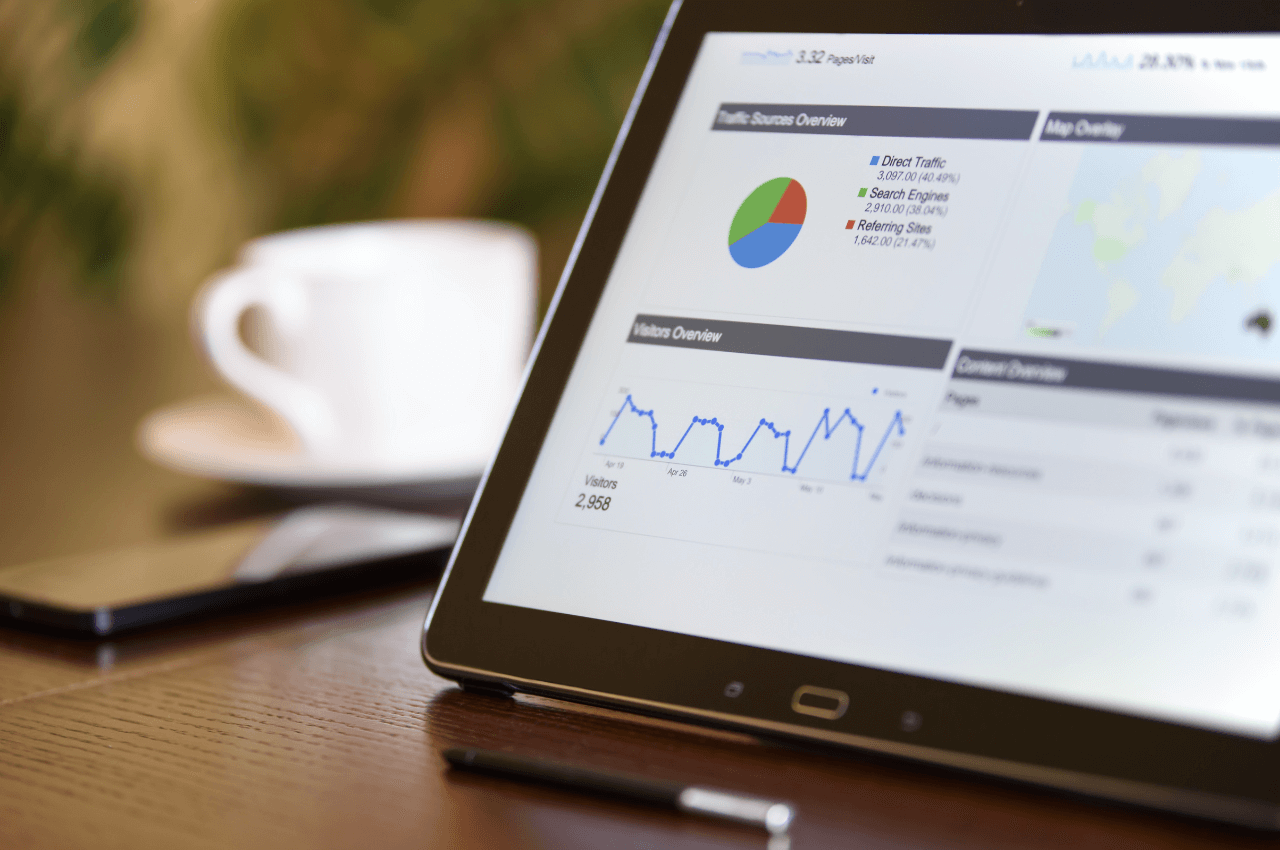 What Are Google Ads?
Before we jump into whether Google Ads is the right choice for your small business, let's take a step back and look at what they are. Put simply, Google Ads is an online paid advertising platform from Google that allows you to create ads and place them on search engine results pages (SERPs).
When you use Google Ads, you bid on keywords relevant to your business offerings and ads. These keywords are the same ones your customers use when they type in a Google search.
For example, if you're an air duct cleaner in Colorado Springs, you may run an air duct cleaning campaign about a special you're offering or a promotion you're running.
As such, your ad would appear on the SERPs when people search for "air duct cleaning in Colorado Springs." When someone clicks on your ad, it sends them to a landing page where they can learn more about your services.
The greatest thing about Google Ads is that you only pay when someone clicks on your ad. This means that every penny you spend on your campaigns is going towards bringing in new customers. That is also why this type of marketing is called "pay-per-click" (PPC) marketing.
Do Google Ads Work for Small Businesses?
Now that you know what PPC marketing is and how Google Ads works, it's time to answer the all-important question: do Google Ads work for small businesses?
In short, the answer is yes! If used correctly, Google Ads can be an incredibly powerful tool for small businesses. With the right approach and a well-thought-out strategy, small businesses can quickly reach their target audiences, drive more website traffic, and generate more leads and conversions.
You can also test different ad campaigns and target specific keywords, all while controlling your budget. This is a fantastic way to see what works and improve your campaigns over time.
Let's take a look at some of the other benefits of Google Ads for small businesses in 2023.
The Benefits of Google Ads for Small Businesses
There are several key benefits to using paid advertising, especially for small businesses. Here are just a few of the ways Google Ads can work for small businesses:
1. Reach your target audience quickly
Paid advertising is a great way to reach your target audience quickly. You can customize your ads and use keywords that are relevant to the services you offer. This helps you target the right people so your ads are seen by those who are most likely to be interested in what you have to offer.
Unlike other marketing methods, such as SEO, paid advertising is instant. Your ads will be up and running in no time, so you don't have to wait for months to start seeing results.
2. Improve your brand visibility
Google Ads can help improve your brand visibility, especially if you're just starting. By appearing in SERPs and other online platforms, you can get your business in front of more potential customers. This is a great way to grow awareness of your brand and increase traffic to your website.
3. Control your budget
Google Ads is another excellent option for small businesses because it allows you to control your budget. You can set a daily spending limit and track your campaigns closely to ensure you get the most out of your money.
This allows you to test different campaigns and determine what works best for your business. Our digital marketers typically recommend a monthly ad spend of at least $500 to get started. However, that is not to say that is what you're going to spend every month; it's just what you're capped at.
Setting a higher budget gives you the best chance of success. Conversely, if your budget is too low, chances are you won't get the results you want.
However, one of the good things about Google Ads is your ability to monitor your budget. So, for example, if you need to lower your budget for a few months, you can easily do that until you're ready to raise it again.
4. Measure your results in real-time
You'll also be able to measure your results to see which ads are working and which aren't. This helps you make informed decisions about your campaigns, such as whether to invest in more ads or switch them up.
You can also use the data you collect to refine and improve your campaigns in real-time. This will help you get the most out of your budget and maximize your ROI. For example, you'll be able to track data like:
Click-through-rate
Cost-per-click
Ad spend
Impressions
Conversion rate
5. You can scale with Google Ads
Google Ads also gives you the ability to scale quickly. If you create a successful campaign, you can easily increase your budget and reach more people in less time. This is especially helpful for small businesses that are looking to grow quickly.
Not sure about spending $1,000 on Google Ads your first month? That is totally fine, too! You can start with a lower budget and monitor results to decide when to increase your budget over time.
6. Google Ads are great for local businesses
If you're a local business that services customers in your area, Google Ads can be a great tool. That's because you can target people based on their location, so you're only spending money on people who are interested in what you have to offer.
That means if you only serve Colorado Springs, people in Denver will not see your ads. Geographical ad targeting ensures you're not paying for irrelevant clicks, saving money and getting better results.
7. Protect your branded searches
Protecting your branded searches is vital if your business has a unique name or product. This means that when people search for you or your products directly, you'll be the first result they see.
Google Ads is one of the best ways to protect your branded searches and ensure potential customers find your website first. This is especially important if competitors are bidding on your branded keywords, as it can help you outrank them in the SERPs.
8. Your competition is running Google Ads
This isn't so much a benefit as it is a fact. In today's competitive business market, chances are your competitors are running Google Ads. So, if you're not taking advantage of this marketing platform, you could miss out on potential customers.
For example, let's say you rank number one organically as the first result for "mover in Colorado Springs." That's wonderful, but your competitors might be running Google Ads and showing up above you in the search results.
That means that no matter how good your organic SEO is, your competition is betting you out because they're running Google Ads.
9. Have customers come to you
When customers search for something on Google, they want to take action. That could mean buying a product, making an appointment, or downloading a freebie.
Google Ads allows you to target users who are actively looking for something. That means good news for your small businesses! Instead, customers will come to you instead of you having to do all the hard work convincing them your product is worth their time and money.
10. Increase your bottom line
At the end of the day, Google Ads work for small businesses by increasing their bottom lines. You'll be able to reach more users and track results so you can adjust your campaigns accordingly.
This can result in more leads and sales, so you can grow your business and make more money. Paid advertising is one of the best ways to reach potential customers and increase ROI.
Get PPC Marketing Services With Succeeding Small
With the right approach and a well-crafted strategy, Google Ads can be an incredibly powerful tool for small businesses in 2023. By connecting you to your target audience and tracking results in real-time, PPC offers unparalleled opportunities for growth.
If you want help getting started with Google Ads, Succeeding Small can help. As a digital marketing agency based in Colorado Springs, our PPC marketing services will help your small business get found on Google by your ideal customer, increase your website traffic, and grow your bottom line. See how Google Ads can help your small business grow in 2023 by scheduling a free strategy session.