Does your small business need digital marketing?
In today's world, with a smartphone in everyone's pocket, over 4.2 billion social media users, and the fact that 70-80% of people research a company online before making a purchase, the answer is a resounding YES.
The truth is that your customers are online, somewhere. And if you're not in front of them, your competitors are.
There is absolutely value in traditional marketing, and it truly takes an omnichannel approach to reach new target audiences and take your small business to the next level.
But, there are a lot of benefits to digital marketing, especially for a small business. You can often show up in more places, get a higher return on your investment, and get loyal customers who convert again and again.
So, let's dive into why you should invest in digital marketing and how to execute a digital marketing strategy to grow your company.
What is Digital Marketing
Digital marketing is advertising your small business, product, or service using the internet or online devices like computers, phones, and other digital media platforms.
This is compared to traditional marketing, which is any marketing that ISN'T online, like TV, radio, print ads, and the like. A great small business marketing strategy might include one or the other, or a combination of both, creating an omnichannel approach.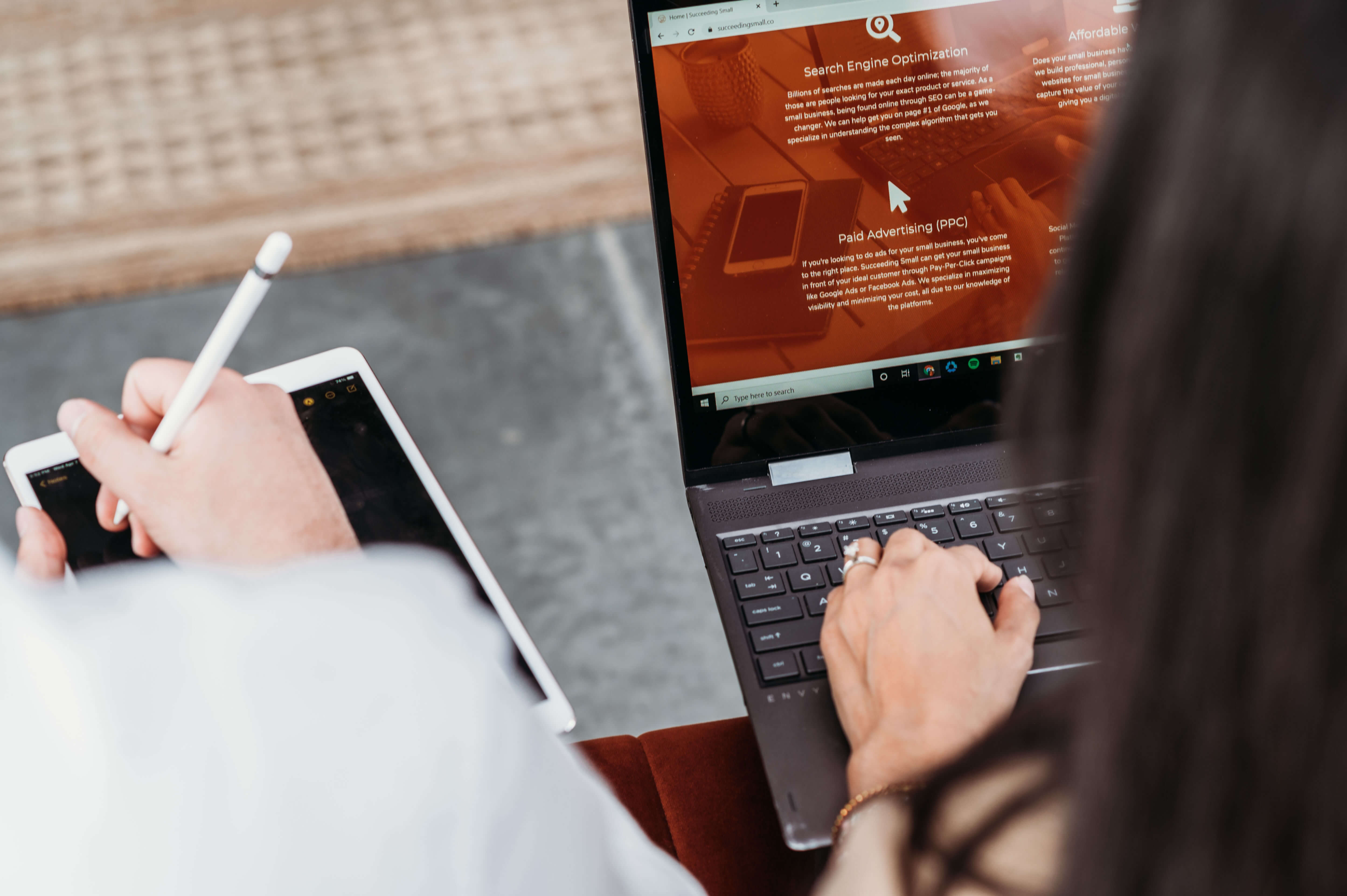 Businesses that Need Digital Marketing
Digital marketing is a must-have for any business that wants to take its success to the next level. Often when someone has a problem, such as a broken furnace, their first step is to search "furnace repair near me" to find an HVAC specialist. They'll look at a few websites, check reviews, and ultimately schedule an appointment.
If your business serves a local area and you're website doesn't show up for these types of searches, you're missing out on sales. At Succeeding Small, we focus mainly on helping service-based businesses, like HVAC companies, personal trainers, and duct cleaning, gain local visibility. But businesses in any industry can benefit from digital marketing strategies, like SEO, that draw in new customers who are ready to buy.
Benefits of Digital Marketing For Small Businesses
Higher ROI
Digital Marketing is very advantageous if you are looking for the most bang for your buck. That's because digital marketing can be highly targeted and often cheaper than other marketing channels, especially if you are doing something like pay-per-click campaigns. You know where your money is going with online marketing and who you are reaching.
Comprehensive Data at Your Fingertips
The sheer level of insights and analytics you can receive with digital marketing is mind-blowing. You can access detailed and intimate reports on website traffic with Google Analytics, follower insights with social media platforms, demographics and customer details with ad campaigns, and so much more. Digital Marketing is so appealing because you can get real-time reports on who you are targeting, who is engaging with your brand, and how they are converting.
Builds Deeper Relationships
Digital marketing is an avenue to nurture relationships with your existing customers. By posting regularly on social media, engaging with a Facebook group, posting regular blog posts, and simply showing up online consistently, you are slowly building that "know, like, trust" factor with your target audience. This is an excellent benefit of this marketing strategy because the more people see you showing up in authentic ways, the more likely they will purchase from you and refer you to their friends.
Attracts New Audiences
With a screen at your fingertips, you can reach anyone anywhere. Digital marketing is a great strategy for a small business because it can get in front of a NEW audience, which is often the key to growth. Whether you are being found on the internet or showing up in someone's Instagram feed, you can get your business in front of brand new potential customers by having an online presence.
Types of Digital Marketing for Small Businesses
So now that we have gone over the benefits of digital marketing let's discuss tactics that go under that umbrella. These include:
Search Engine Optimization (SEO)

Social Media

Pay-Per-Click Advertising

Email marketing

Content marketing
Let's dive into each of these and how they are useful digital marketing strategies for a small business.
Search Engine Optimization (SEO)
SEO is the process of optimizing digital assets to maximize online visibility in as many places as possible. This often means optimizing your website to show up and rank on Google. However, we have a broader definition of SEO, as we can use the same principles and philosophies that we use to show up anywhere that has a search algorithm, like Google Maps, Bing, Yelp, Pinterest, and more. SEO for small businesses can be very beneficial, as it allows you to rank higher and show up before your competition in your industry. That visibility can be a game-changer for lead generation.
To learn more about SEO for small businesses, check out our podcast episode: SEO For Small Businesses Explained in Under 20 Minutes.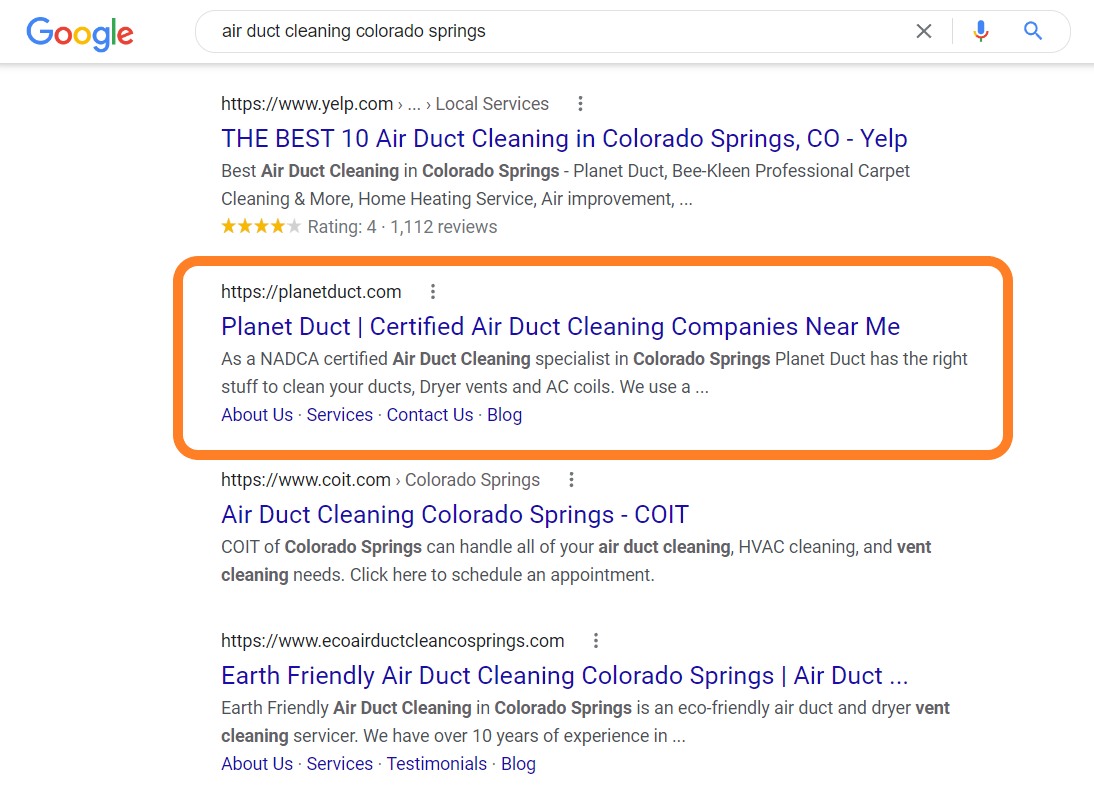 Social Media Marketing
Social media marketing is utilizing social media platforms to advertise your small business. 72% of the public uses some social media, meaning a massive audience is at your fingertips! You can build a social media presence for your small business on:
Facebook

Instagram

TikTok

Pinterest

LinkedIn

Twitter

Youtube

Snapchat
You can also run social media advertisements, which is a form of Pay-Per-Click advertising, or ask a local social media celebrity to advertise your company online.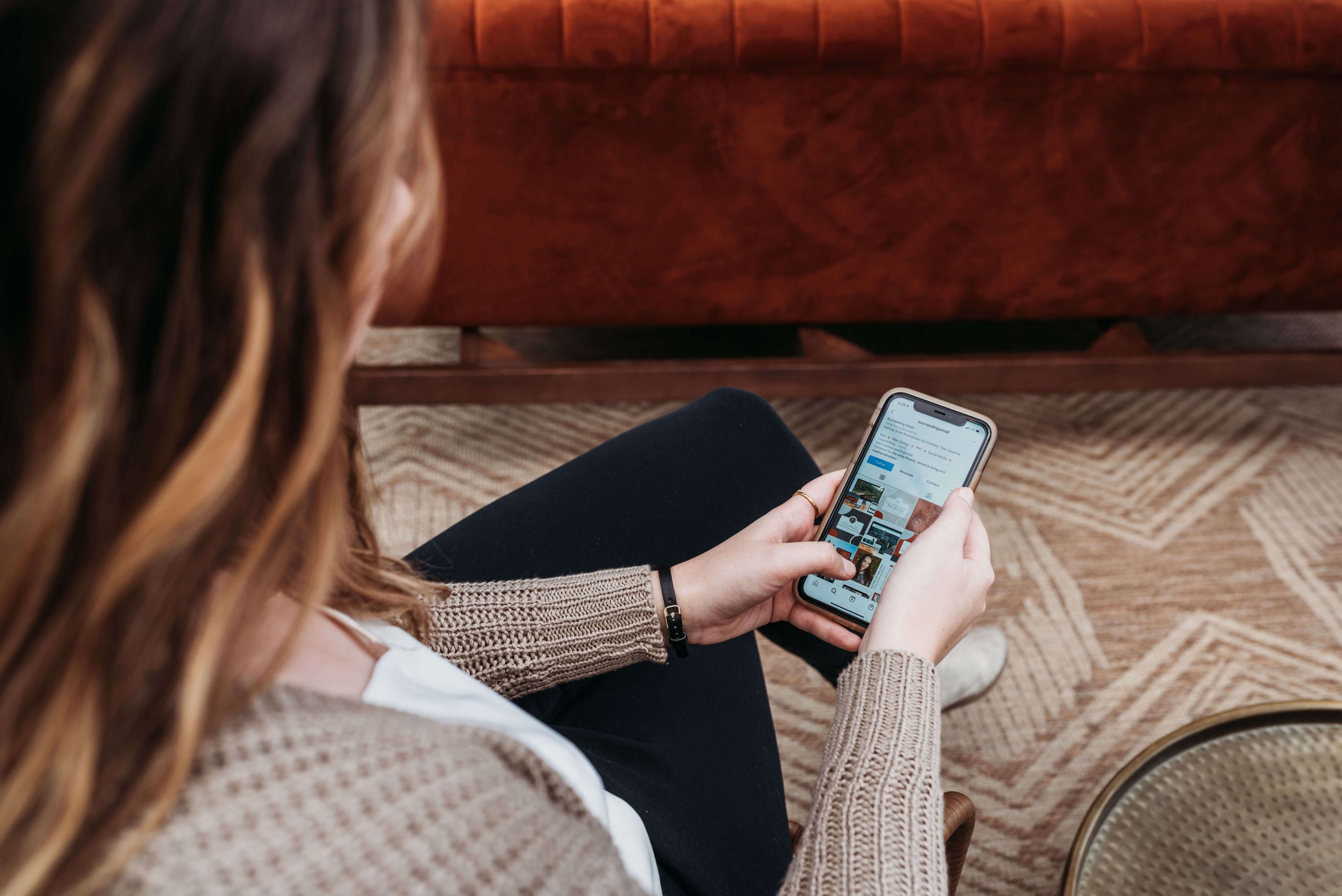 Pay-Per-Click (PPC) Advertising
Pay-Per-Click, or PPC, is an advertising model in which you, the business owner, get charged whenever someone "clicks" on your ad. You can advertise your small business on many platforms, including Google Ads, Facebook Ads, Youtube Ads, and more. Specific types of ads include:
Search Ads: Where you appear in the text portion of a search engine.

Display Ads: Where your graphics follow users around the internet and show up in crucial places on other websites.

Video Ads: Where your video appears on platforms like Youtube or TikTok.

Remarketing Ads: Where you advertise to people who have visited your website but have not converted.

Paid Social Media Ads: Where your ad appears on platforms like Facebook or Instagram.

Shopping Ads: Where your eCommerce product appears as "Featured" on Amazon or Google Shopping.

Local Service Ads (LSA): A pay-per-lead service for select industries on Google.

Email Marketing
Email marketing is the process of delivering a marketing message to your email list of subscribers. This can mean sending a monthly newsletter educating your audience about local events, sending a mass promotion or discount for your products and services, or creating a workflow that nurtures your leads when people fill out a contact form, for example.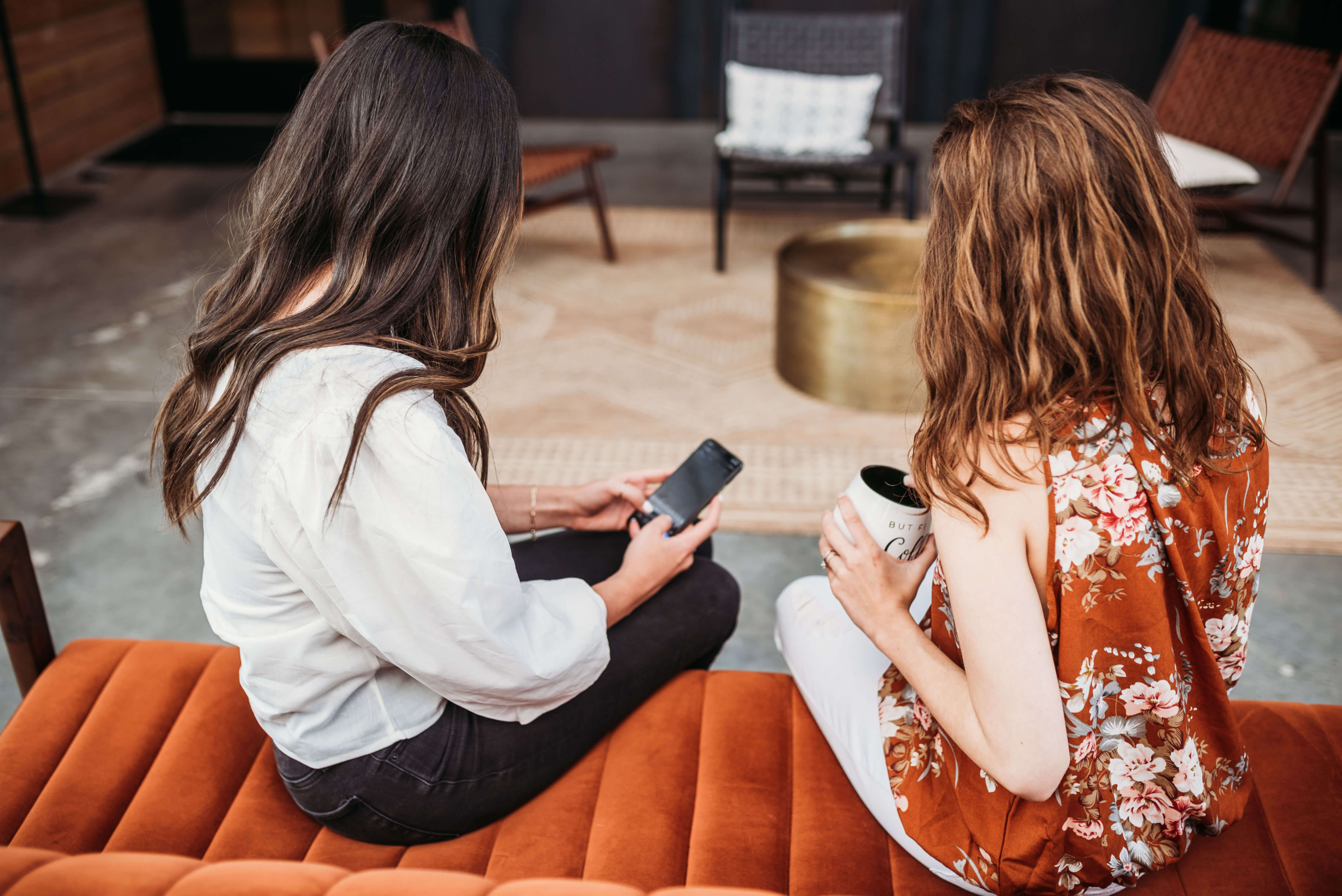 Content Marketing
Content marketing is creating and distributing material that directly relates to your target audience and their needs. You can create things like blog posts, videos, infographics, eBooks, or even social media posts that all serve your target audience. Content marketing is also fantastic for SEO, as it provides quality content for your website.
Small Business Digital Marketing Strategies
The list of these digital marketing tactics may seem overwhelming. To create a successful online marketing strategy, you can select the most impactful channels and tactics that will bring you an ROI. As a small business owner, it's not realistic nor expected for you to advertise on every platform everywhere. If you're looking for a place to start, email marketing is one of the best marketing strategies for ROI.
Email Marketing Ideas for Small Businesses
If you think email marketing might be right for you, here are a few ideas to help you get started:
Offer a free resource to individuals who subscribe to your newsletter. This is a great way to build your list quickly.

Create a 3-5 email welcome workflow that helps new subscribers get to know you. Introduce yourself, share your best content, and ask them to take the next step toward working with you.

Send updates on new products and services.

Offer a special sale or coupon to people who haven't engaged with your emails recently.
We also recommend taking some steps to increase your online visibility, such as creating a Google Business Profile.
Talking with an expert can also help you figure out what types of digital marketing you should invest in. We are digital marketing experts for small businesses and are happy to provide no-obligation consultations and share a few digital marketing tips. Schedule your free 30-minute consultation here!
The #1 Thing You Need for Digital Marketing
The number 1 thing you need for successful digital marketing is a website.
Your website is your foundation for all things digital marketing. No matter where you are advertising, it will all point back to a landing page on your website. So make sure your site is available and ready to welcome all that newfound traffic so that you can convert more customers! Here are some quick tips for optimizing your website for digital marketing:
Make sure your website is mobile optimized

Get an SSL certificate

Check your website speed

Set up Google Analytics to track your website traffic data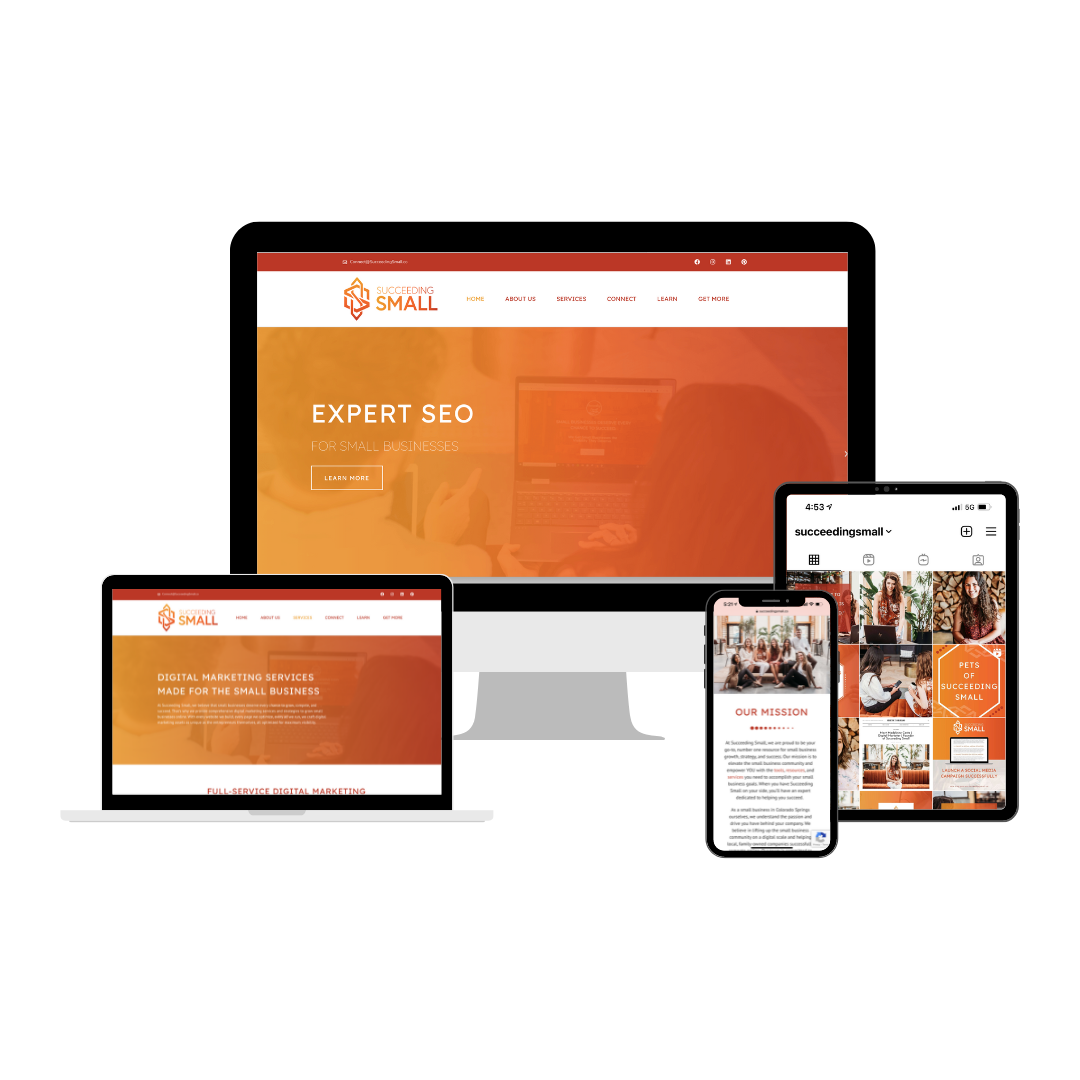 How to Create a Small Business Digital Marketing Strategy
So, we know why a small business can benefit from digital marketing and what tactics to choose from, but how do we actually put it to use and build an online presence to grow our business?
You need four things to make digital marketing work for you:
Strategy

Time

Data

Consistency
Let's dive into what these mean.
Strategy
To develop a digital marketing strategy, start by asking these questions:
What are your goals?
What are your revenue goals? How many sales do you need to make to hit those financial objectives? How fast are you looking to grow?
Identifying all of these goals for your small business will help you decide what digital marketing tactics you choose and how much you should be spending. If you are looking for a lot of qualified leads quickly because you want to double your business by the end of the year, you should be more aggressive with your digital marketing by investing in SEO and PPC ads. If you plan on scaling over the next five years and your goal is to create a steady foundation of business, you may choose a long-term online marketing tactics like SEO or social media.
On another episode of The Succeeding Small Podcast, we dive into what it means to create a goal-driven marketing strategy. Tune in to learn more!
Who is your target customer, and where do they spend their time online?
The biggest question to ask yourself is, "Where does my customer go to find me?"
If your target audience knows they need your services as a roofing company, they most likely will turn to a search engine like Google. Therefore, SEO would be a great marketing tactic to choose. If your customer is newly engaged and looking at wedding photographers on Instagram, social media would be a great place to start for a professional photography business. Deeply knowing who your ideal customer is and where they are online will greatly determine your marketing strategy.
As previously mentioned, a digital marketing expert can help you narrow your choices down.
What is your budget?
How much are you able to spend on digital marketing? Most small businesses spend between 2 and 5% of their revenue on marketing. Allocate how much you are able to invest in your marketing, knowing that every dollar spent is dedicated to getting you more leads, more paying customers and more growth for your small business.
All of these questions will inform you on what marketing channels to use, how to appeal to your ideal customer, and how much you can invest.
Time
Just like any other marketing practice, digital marketing needs time. You are building relationships over a screen, and this takes time to establish trust and legitimacy, not only with your customers but with the algorithms like Google. Something like SEO takes at least 4 months to get Google to realize you exist, which is very representative of the fact that digital marketing is a long-term game.
Data
The next thing to be successful with digital marketing is leaning on your data.
Use data to inform your choices. As mentioned before, you have so many tools at your disposal that collect information and analytics. The more you look at and learn from your data, the more strategic you can be with your digital marketing.
Consistency
And finally, consistency is key. Digital marketing is not a "set it and forget it" strategy. Instead, consistently doing things like working on your SEO strategy or regularly showing up with social media posts will be the key to success in digital marketing. For small business owners, my recommendation is to come up with a realistic, consistent regimen that you can stick with.
How Much Does Digital Marketing Cost for Small Businesses?
In our experience as a digital marketing agency, we've seen small businesses pay in incremental terms based on their current revenue, their goals, and ambitions, and how fast they are looking to see results.
When first starting a small business, entrepreneurs will usually spend around $500-$1,000 a month on digital marketing. This may include things like a starter SEO package and possibly social media. This will get them the foundation of an online presence as they start to build brand awareness in their community.
When small businesses are looking to start scaling, they usually spend around $1,000-2,500 a month on digital marketing strategies like SEO and PPC advertising, for example. The combination of SEO and PPC is considered SEM: search engine marketing. This will allow a small business to get new leads quickly with ads while building up their organic presence on search engines like Google.
Once a small business is looking to grow and generate a steady stream of leads to support its growth and maximize its time, its digital marketing budget can range from $3,000-$6,000 a month. This would include an omnichannel approach that combines multiple tactics all tied together with a comprehensive strategy.
Keep in mind that business owners traditionally need to start their digital marketing journey by investing in a website. On average, companies usually spend anywhere between $3,000-$10,000 on their website. Entrepreneurs will also need to account for website maintenance costs, which include domain and website hosting. A domain will cost around $12 a month, while hosting can range from $20-$150, depending on the inclusions.
Does Your Small Business Need Digital Marketing?
Digital marketing is crucial for the growth of every small business.
With a low cost of entry and a high ROI, you can spread the word about your brand across the globe. Whether you are utilizing social media or investing in SEO, digital marketing can help you attract more leads, gain more customers, and accomplish your goals. With a thoughtful strategy, digital marketing can generate fantastic, qualified leads and be an incredible asset in your marketing arsenal.
If you want to maximize your digital marketing efforts and get more online visibility, we'd love to talk with you! At Succeeding Small, we are proud to be the best small business digital marketing agency. We provide SEO, web design, PPC, social media management, and more for small businesses across the country. If you want to explore how digital marketing can serve you and grow your business, schedule a free 30-minute consultation with us today!