Local SEO is a crucial aspect of digital marketing for businesses focusing on a specific geographical area. The primary metrics to measure local SEO success include organic traffic, phone calls, messages, rankings, and reviews.
Each of these metrics plays a unique role in determining your local SEO strategy. As your strategic partner, Succeeding Small helps local businesses get the visibility they deserve through digital marketing services including local SEO. In this blog post, we're going to highlight the MOST essential local SEO metrics.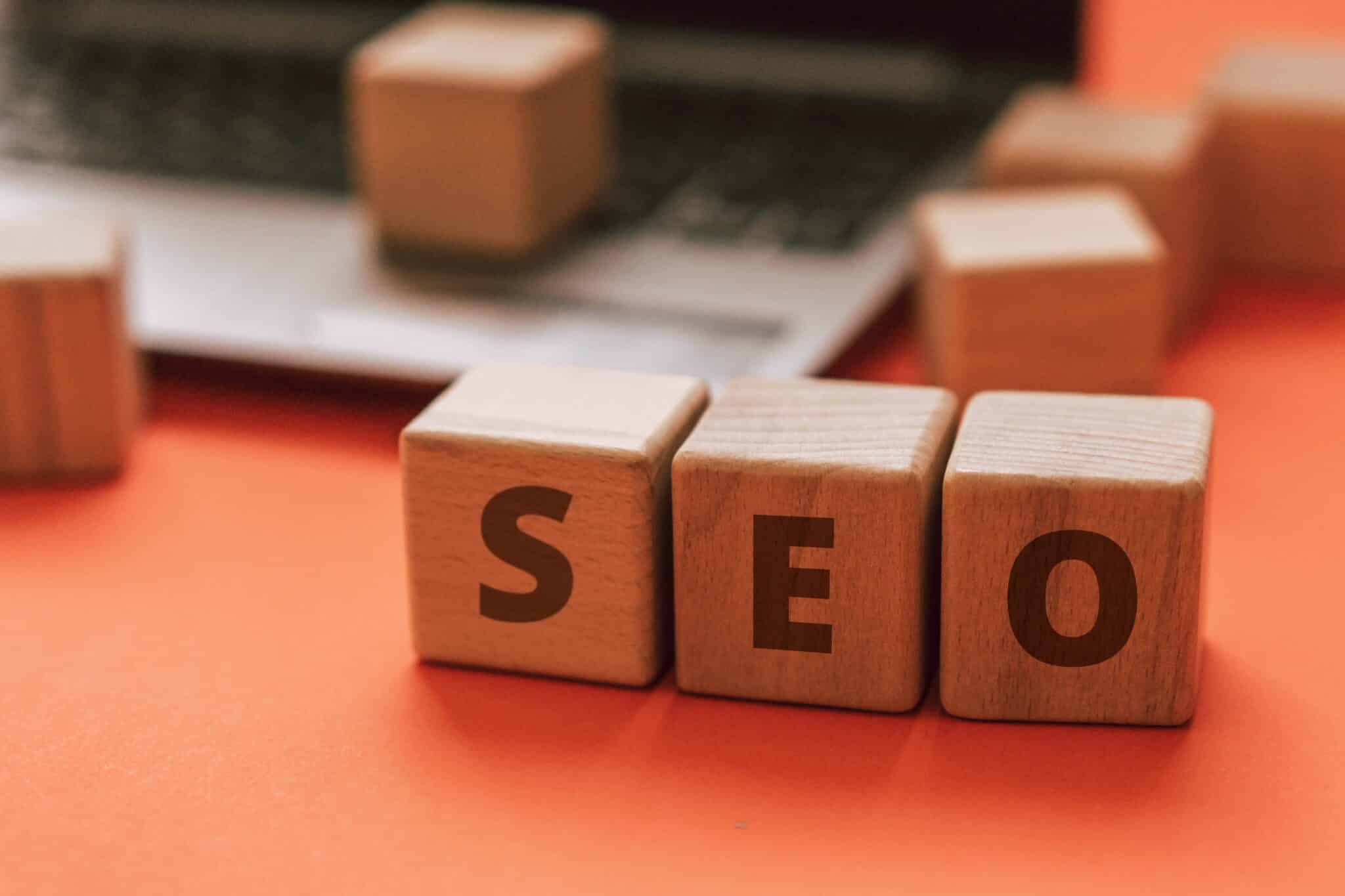 Defining Local SEO Metrics
But before we get into what SEO metrics move the needle for your business, let's define the most important ones. Keep in mind that your local SEO refers to the traffic you get from your Google Business Profile (GBP). If you don't have one of those set up, please get started with this link here!
Organic Traffic
Organic traffic, in the context of Local SEO, refers to the number of visitors that land on your business's website as a result of unpaid ('organic') search results. These visitors found your website after using a search engine like Google, and clicked a non-ad link.
Leads
Leads in Local SEO are defined as individuals who have shown interest in your product or service, typically expressed by sharing their contact information for follow-up communication. This could be through filling out a form on your website, or subscribing to your newsletter.
Messages
In Local SEO metrics, Messages pertain to any form of communication initiated by a potential customer or client. This could be an email enquiry, a request for a quote, or a direct message through your GBP.
Reviews
Reviews are a crucial metric in Local SEO as they provide a social proof of your business's credibility and quality. These are evaluations or feedback provided by customers who have availed of your product or service.
Rankings
Rankings refer to your business's position on search engine results pages. Higher rankings are desirable as they increase the visibility of your business to potential customers. Local SEO efforts aim to improve your rankings for searches within the geographical area your business operates in.
So… Which Ones Are the Most Important?
Deciding which ones are the most important is based on your business goals. Goals vary from business to business. Here are three important questions to ask before deciding for yourself:
What is the primary aim of your business?
This could be increasing brand awareness, boosting online sales, or driving foot traffic to a physical store. The answer will help determine whether you should prioritize metrics like organic traffic or phone calls.
Who are your target customers and what is their online behavior?
Understanding your audience's online behavior can help you understand whether to focus on metrics like reviews or messages. For example, if your target audience frequently uses online reviews to make purchasing decisions, then focusing on acquiring positive reviews may be beneficial for your business.
How does your business define a successful conversion?
Is a conversion defined as a completed sale, a form submission, a booked appointment, or a phone call? Determining this will help you understand which metrics are most relevant to your business's success. If a conversion for you is a form submission, then leads might be the most important metric for your business.
Most Important Metrics for Boosting Brand Awareness
Organic Traffic
To increase brand awareness, organic traffic is an essential metric. The more visitors that find your website through search engines, the more people are becoming aware of your brand. It's a good indicator of how well your SEO efforts are working and it's crucial for local businesses aiming to expand their visibility in the community.
Rankings
Rankings are the lifeline of your local SEO strategy for brand awareness. The higher your business appears on search engine results pages, the more visible your brand becomes. Optimizing your website and Google Business Profile can improve your rankings and make your business more accessible to potential customers.
Most Important Metrics for Boosting Credibility
Reviews
Reviews are integral for boosting a business's credibility. When potential customers are deciding between businesses, they often look to reviews as a deciding factor. Positive reviews build trust with your audience and show that your business is reliable and provides excellent service or products. They also directly influence your local search rankings, as search engines take into account the number, quality, and recency of reviews. Therefore, encouraging customers to leave reviews and responding to them in a timely manner is a critical part of local SEO.
Rankings
High rankings on search engine results pages are another key credibility booster. When your business appears in the top local search results, it sends a signal to users that your business is a leading player in its industry or local market. This perceived authority can increase users' trust in your business. Additionally, high rankings mean more visibility and traffic, which in turn leads to more leads and conversions. Therefore, focusing on improving your business's local SEO rankings is a must for building credibility.
Google Three Pack
The Google Three Pack, also known as the Local Pack, is a feature on Google's search engine results page (SERP) that showcases the top three most relevant local businesses related to a user's search query. Appearing in the Google Three Pack is highly sought after by businesses due to the increased visibility it offers.
This feature provides users with a snapshot of each business including its name, reviews, and location on a mini map. Achieving a spot in the Google Three Pack is influenced by a combination of factors, including proximity to the searcher, positive customer reviews, and optimized Google Business Profile details. This underlines the importance of a comprehensive local SEO strategy to boost your online visibility and credibility.
Most Important Metrics for Getting More Business
Leads
Leads are invaluable for driving a business forward. Each lead represents a potential customer who has shown explicit interest in your product or service. They present opportunities to convert interest into sales, and identify individuals who could become loyal customers and advocates for your brand. Tracking the number of leads can give you a clear indication of your marketing strategy's effectiveness.
Conversions on your GBP include:
Phone Calls
These are direct calls made to your business through the call button on your Google Business Profile. Tracking these calls can give you valuable information about how many potential customers are reaching out directly after finding your business online.
Messages
These are direct messages sent to your business through your Google Business Profile. Monitoring these messages gives you insight into how many potential customers prefer to communicate through text rather than over the phone.
Bookings
If your business offers services that require appointments, the booking button on your Google Business Profile can help track these potential customers.
Conversions
Conversions play directly into getting more business with a slightly different meaning. Conversions can mean anything from a click on your latest GBP post to asking for directions to your store. Here are multiple different conversion events that probably happen all the time for your account without you knowing:
Getting Directions
The "get directions" button on your Google Business Profile is a powerful analytical tool for brick-and-mortar businesses. By monitoring how many potential customers click on this button, you can gain insights into the volume of foot traffic your physical store might be attracting. This metric is especially useful for businesses with physical locations, as it helps quantify the number of in-store visitors you received that initially discovered your business online.
Website Visits:
Website visits play a critical role in understanding the effectiveness of your online presence. They indicate how many potential customers are being directed to your website from your Google Business Profile. This metric helps you assess the level of interest in your business and allows you to gauge the success of your SEO efforts.
Clicks:
Every time someone clicks on a link in your Google My Business (GMB) listing, it is counted as a click. This metric is very important as it shows the level of interest potential customers have in your business. A high number of clicks indicates that your business listing is attracting attention and encouraging users to explore further.
Deciding What Metrics Matter to Your Local SEO Strategy
In conclusion, a successful local SEO strategy hinges on a careful selection and monitoring of key performance indicators. From boosting your online presence to understanding the customer journey, each metric serves an integral role. Prioritizing reviews, rankings, leads, and conversions can significantly enhance your credibility and attract more business. Ultimately, the right set of metrics for your strategy will depend on your unique business goals and the specific dynamics of your local market.
At Succeeding Small, we support small businesses through strategic partnerships helping you get the visibility you deserve. We do this through setting up and optimizing your Google Profile Business. Start earning more business with local SEO strategies! Click this link to connect with one of our team members today.