Social media is a valuable tool for building relationships with your audience and growing your business. Successful social media management can have many benefits for your small business's online presence, from strengthening brand awareness to increasing website traffic. However, it can be a time-consuming process for many small business owners. You may not know where to start when crafting your social media strategy for paid and organic social media. 
As a digital marketing agency in Colorado Springs, Succeeding Small understands that social media is integral to getting small businesses the visibility they deserve. By being present on social media platforms, your brand can communicate with your audience personally. In today's digital world, your customers want to find your business online and expect to see you post content on social media.
Suppose you are ready to jumpstart your social media presence but are unsure of paid vs. organic social media. In that case, Succeeding Small is here to clarify both kinds of social media marketing strategies and their benefits for your business.
What is Paid Social Media?
Paid social media means you are advertising social media content at a cost to an audience beyond your followers. When brands engage in paid social media, they pay social media platforms, like Facebook, Instagram, LinkedIn, and TikTok, to promote their social media posts to show up in the feeds of an audience they want to target.
There are many ways to target an audience based on several factors, such as demographics, age, and location. When you pay to promote your business's social media content to extend the online reach of your brand to a larger audience, individuals who are not your followers see your posts.
What is Organic Social Media?
On the other hand, organic social media is not paid promotion. Organic social media is free and works to build engagement with your audience. With this strategy, your social media posts will show up on your followers' feeds. If your followers share your social media content, their followers will see your posts, as will the people following the hashtags you use on your social media posts. The goal of organic social media is to nurture a connection with your followers.
Now that you know the difference between paid and organic social media, let's take a look at the benefits of each strategy.
Benefits of Paid Social Media
Paid social media is highly effective for small businesses that are building their brand awareness. Paid social media has many benefits for brands looking to connect with audiences that most likely will not find them online otherwise. For paid social media, here are some of the benefits of utilizing this social media strategy:
You can pick targeted audiences to expand your digital presence and encourage conversions.
Paid social media can work with small business budgets.
You can more easily track engagement on paid social posts.
Paid social media content reaches a larger audience.
You can build your brand personality, reinforce your values, and promote your message through paid social media content.
While paid social media posts may feel very challenging, they are incredibly effective at strengthening your brand awareness, attracting new customers, and increasing sales.
Benefits of Organic Social Media
Organic social media is just as important as paid social media content. Not every post, picture, or video should be part of your paid social media strategy. Remember that while attracting new customers to your business is a necessary part of growing your brand, so is retaining the relationships you have with your established customers. For organic social media, here are some of the benefits that come along with this social media strategy:
You can show your brand's personality and voice through organic social media posts.
Organic social media helps you build relationships by sharing engaging content with your followers.
Assist your customers with their buying journey, including customer service.
Organic social media is very cost-effective.
You can directly engage and communicate with your customers to build a community of like-minded people.
Organic social media is another way your brand can build relationships with your customers. This digital marketing strategy is free, and it is one of the best ways to tell your small business story and connect with your audience on a personal level.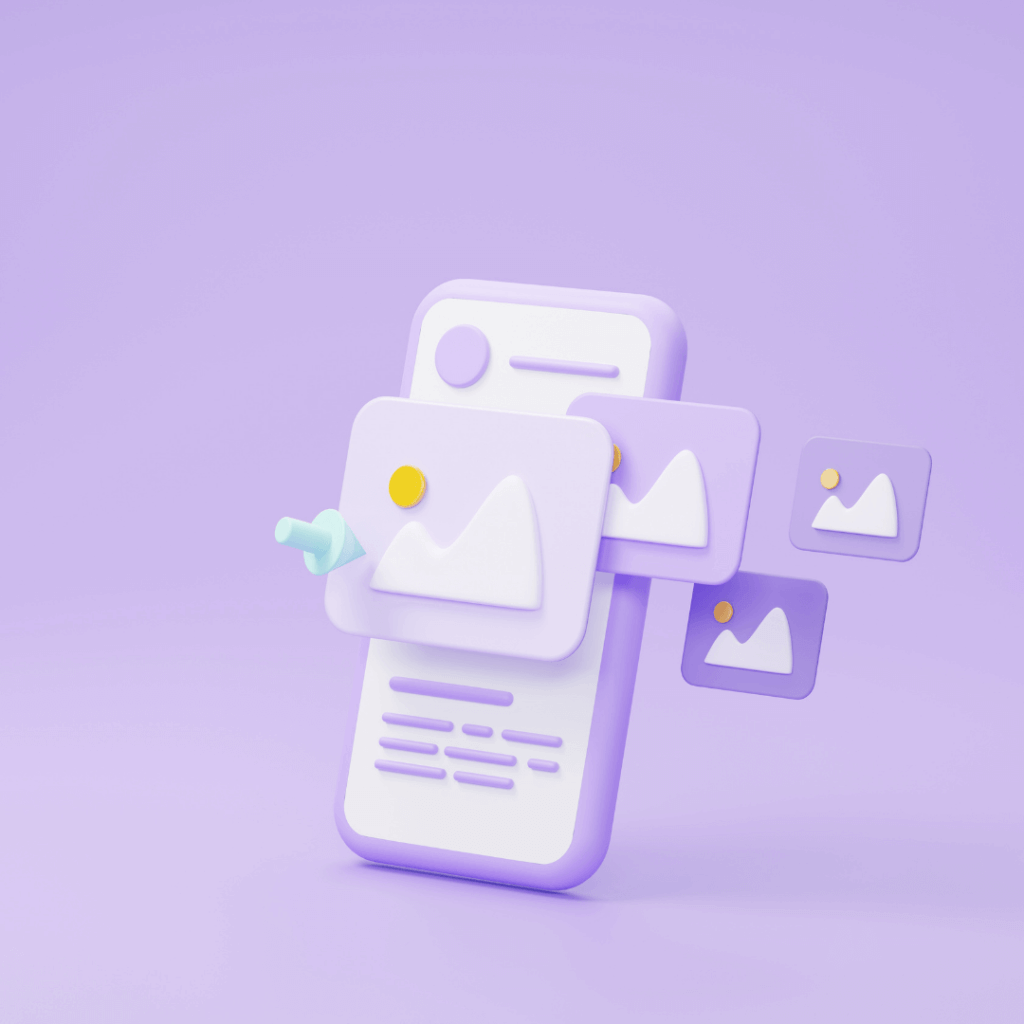 Create a Comprehensive Social Media Strategy
While paid social media differs significantly from organic social media, both approaches are essential to building your online presence for your business. when it comes to paid vs. organic social media a comprehensive social media strategy is vital for crafting your digital presence on social media and expanding your digital footprint for your business. You should utilize both paid and organic social media for your business to attract new customers and retain existing ones.
Organic social media fails to reach a large audience compared to the impact of paid social media. However, unlike organic social media, paid social media fails to nurture the relationship between your business and your followers long-term. So, these two social media strategies should work in tandem with each other to give your business the best chance of succeeding online.
Manage Your Social Media Presence by Succeeding Small
Paid vs. organic social media can feel like a daunting task for many small businesses. Crafting a paid and organic social media strategy for your business is a ton of work, but social media is necessary for getting your business visibility online. With a successful social media presence, your business will increase brand awareness, attract potential customers, and strengthen your relationships with established customers.
At Succeeding Small, we specialize in social media marketing to grow your business. As a full-service digital marketing agency in Colorado Springs, our goal is to provide your business with a consistent and carefully crafted online presence strategy to get your customers to convert. Our team has extensive experience working with social media algorithms, and we have a deep understanding of consumer behavior on social media for both paid and organic strategies. If you are ready to take your business's online presence to the next level, contact Succeeding Small to help your small business grow!