Social media campaigns are useful strategies for entrepreneurs to meet their goals for their businesses. An online presence on social media platforms is the perfect way to attract new customers, build relationships with your audience, and grow your small business. In today's digital world, your customers are already searching social media channels for content, so it is crucial that your social media campaign provides value for social media users.
As a digital marketing agency in Colorado Springs, our team at Succeeding Small knows the power of engaging your audience on social media. Whether you are a photographer, a baker, a real estate agent, or a pet grooming company, a social media campaign can focus on your target audience, increase your customer base, and build brand awareness.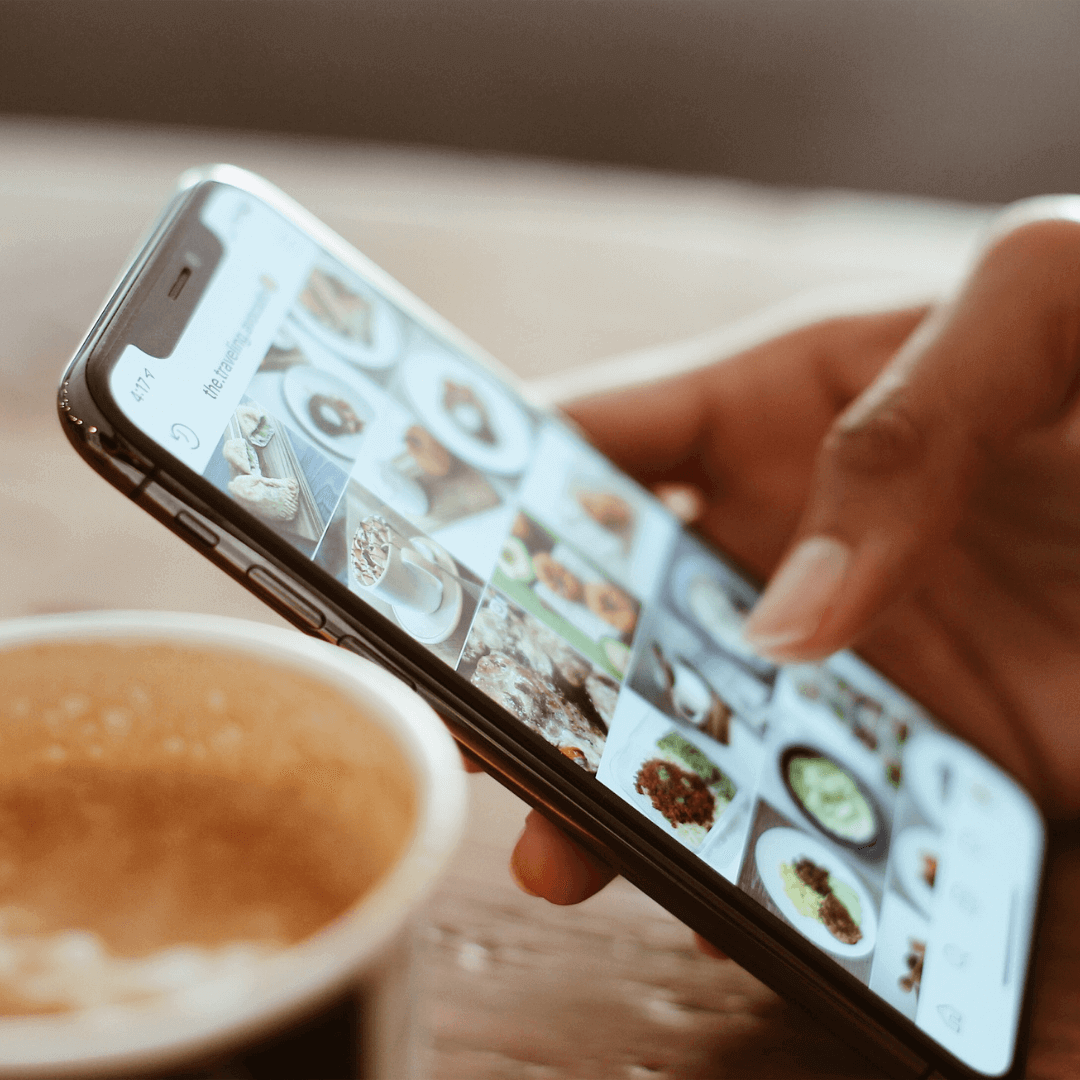 What Is A Social Media Campaign?
A social media campaign is an organized digital marketing effort designed to increase consumer awareness and loyalty.
Social media campaigns are great tools to foster engagement on your branded content and grow your customer base. A successful social media marketing campaign can work to sell your products or services, increase awareness, and grow your business. Additionally, social media works to foster a relationship between your brand and your customers.
Social media channels are incredibly useful to showcase a brand, a product, or a service. Social media campaigns are strategically planned marketing efforts that are targeted toward a specific audience in order to have measurable results to meet your business goals. While launching a campaign may sound daunting, you can execute and manage a successful social media campaign by following the steps outlined below.
What is the Goal of a Social Media Campaign?
Social media campaigns involve a thoughtful strategy to help you reach your target market, build relationships with potential customers, and grow your business. These campaigns are extremely valuable to get your small business visibility online. But before setting up a marketing campaign, you should ask yourself, "Why am I running this campaign?"
Social media campaigns are great for creating awareness around your brand, your product, or your service. So, what do you want to achieve from a campaign online? Do you want to increase sales? Drive traffic to your website? Increase your followers and engagement on a social media platform? You want to have a clear goal of what you want out of your campaign before doing the hard work of running one. Some examples of common goals for crafting a social media campaign include:
Increase brand awareness
Engage with new clients
Boost sales by marketing your product on social media
Drive website traffic
Create engagement on social media channels about a new product or service
A clear marketing strategy for your campaign is vital to ensure your campaign is successfully matching your business goals. Losing sight of your goal or metrics will make organizing and running a social media marketing campaign much harder. It is important to keep your strategy in mind throughout the duration of your campaign.
S.M.A.R.T. Goals
When creating your social media marketing campaign goals, you will want to make sure your goals are detailed. This ensures you can track your progress on social media and determine where you should make changes. One way to craft detailed goals is by following the S.M.A.R.T. goals method.
What are S.M.A.R.T. Goals?
S.M.A.R.T. stands for specific, measurable, attainable, relevant, and time-based. Whatever your goal is for your social media campaign, the S.M.A.R.T. goals method ensures you can focus on the goal, track the goal, and attain your goal in a timely manner.
Tips for Launching a Campaign
Now that you know what a social media campaign is and the importance of setting S.M.A.R.T. goals, you can move on to the first steps of launching a successful social media campaign. These steps for preparing to launch a campaign on social media are extremely helpful to make sure the campaign design is thorough, strategic, and meets your business goals.
1. Research Competitors
Researching your competition is an integral first step in planning your social media campaign. Before you move forward with your campaign, you should first look at what others in your industry have done on social media. Doing a little bit of research can tell you what is working and what is not working. Competitor research can educate you on what a social media user is most likely to engage with online.
For example, take notice of what type of content is being posted on your competitors' social channels. How often are they posting online? What type of engagement does a post get on average? How are users engaging with the content?
By finding this information about your competitors, you can improve the posts in your social media campaign to make content even more appealing to social media users. Thorough research can save you valuable time and energy as you move forward in strategizing your campaign on social channels.
2. Research Your Audience
As you develop a plan for crafting a campaign online, you also need to research your target audience. You want to know how you can most efficiently market your product or service, so it is helpful to think from the perspective of a social media user. Target market research helps you understand the content you are about to create and answers the question, "Will this influence someone's decision to buy?" Once you have researched your audience, you will know the best type of content to create to get engagement.
Build a Buyer Persona
One way of learning more about your target market is to create a buyer persona. A buyer persona is a detailed description of your target customer to give you an idea of the best ways to interact with them.
Your buyer persona should include very detailed information, such as customer age, income, demographic information, interests, and motivators. Thinking critically about your target customer will make it easier to determine what they want out of social media content from your business. Other details to have in your buyer persona include:
Name
Location
Gender
Use of social media platforms
Hobbies
The goal is to make valuable content online to engage with users, and a social media marketing strategy that can hone in on your target market is crucial in knowing what your potential customers want from the content you post.
3. Hone in on Your Social Media Strategy
Once you have completed your research, it's time to hone in on your social media strategy. Compare your research with your business goals for your social media campaign, such as building an online community or driving more leads to your site or blog. Make any changes to your social media marketing strategy, add a secondary goal, and set up a content calendar to tell you when to publish content and at what time.
Additionally, you will want to make sure you are tracking the correct metrics to monitor your marketing campaign on social media, such as the number of users contacting you via your site, the number of social media engagements, or conversion rates. Once you have all of your research completed, you have honed in on your marketing strategy, and you know what metrics you will use to define a successful campaign, you are then ready to craft the creative messaging for your social media platforms.
4. Share Social Media Teasers
Sharing a teaser online helps your audience get excited about your upcoming social media campaign. Whether you're launching a product or trying to increase awareness about your business, sharing a sneak peek of your campaign captures your audience's attention. By sharing a snippet early on, your audience has time to get excited about your upcoming campaign.
5. Showcase Your Brand's Values
At the end of the day, social media is all about connection. Personal connection is one of the best ways to reach an audience and create brand loyalty. You might offer the best services around, but if people don't know who you are or why they should trust you, you won't find yourself with a very large social media audience.
By showcasing your values through social media, you will better connect with your followers and appeal to potential customers. What do you believe in? Why does your business exist? What is the purpose or mission of your business?
Answering these questions for your target market helps them know what your business is all about beyond just the products or services you can offer. By communicating your values, you can help draw people into your brand.
6. Promote On Social Media Platforms
The best way to reach the maximum number of people with your campaign is to create and promote content on multiple platforms. Your online campaign should be as integrated as possible on social media. Many businesses use a combination of platforms to run social media campaigns, including:
Facebook
YouTube
Instagram
Twitter
LinkedIn
Pinterest
TikTok
Consider which platforms would serve you best during your campaign. Facebook, for example, allows you to share in targeted groups. Instagram can increase your visibility through hashtags, geotags, and Instagram videos. Promoting your campaign on different platforms allows you to reach a wider network of people.
Selecting the Right Social Media Channels
Being active on social media helps build relationships with the customers you have, fosters new relationships with potential customers, and helps get your business noticed by those online. In order to craft a successful social media campaign, you do not just need online visibility, but you also need to be present on the right social media platforms.
Social media accounts should largely be selected on industry expectations. Not all platforms, such as Facebook or Instagram, will target the right customers. You need to not just integrate your campaign on your different social media accounts, but you need to select the right platforms for your content. Selecting the right social media channels is necessary for creating and delivering value to your customers and your brand.
7. Make Unique Content
Once you have finalized your messaging and know what you want to share with your audience, turn it into unique, share-worthy content.
A great way to increase your audience is to create content others will want to share. This can be anything of value, including infographics, motivational quotes, eye-grabbing photos, videos, or blog posts. Make sure you are utilizing all facets of social media platforms. For example, when you post your content on Instagram, also add content to your Instagram stories. Other social media platforms, like Facebook and Twitter, also have stories you can post to in order to spread your content to as many places as possible.
The more areas that your unique and shareable content can be found, the greater the chances are that users will share your content. Also, seek out other user-generated content to share among your platforms, too. Social media is all about user-generated content, so if one of your followers creates a shareworthy post, highlight that on your own platform, too!
8. Publish Trending Content
Publishing trending content can drastically increase the number of people viewing your campaign. Users on social media are seeking out content that they want to see, which includes trending topics. Familiarizing yourself with popular content is a great way to make sure what you are posting is relevant to what users are seeking on social media.
If you know of any current trends on social media, make your own version and include the popular hashtags associated with that trend. If you do not know of any current trends, take a moment to scroll through Instagram, Facebook, TikTok, and other social media channels to see what content is currently gaining visibility.
By using trending content strategically, you will not only increase your own brand awareness but will also create creative, relevant content to attract potential customers.
9. Create Branded Hashtags
Hashtags are very useful for campaigns on social media. They can help drive users to your posts, help track the metrics of your campaign, and uniquely identify content.
Hashtags allow you to keep your brand messaging consistent between all platforms, and users can better recognize the pieces of content that are part of your campaign. Your business is unique, and branded hashtags help showcase your product or service.
Coming up with a catchy hashtag can be incredibly effective online. Not only will it give people a place to go to see more of your branded content, but it can also create conversations around your brand or product.
10. Collaborate With Others
Collaborating is another great way to increase your visibility. Connect with others in your area, such as businesses who complement yours or dream clients you would love to work with. You can build relationships and create collaborations through giveaways and contests, Instagram takeovers, and by having others share your content on their feeds and stories.
Utilize Social Media Influencers
Additionally, influencers on social media can help spread your brand awareness and encourage engagement. Individuals on social media who encompass the values of your brand can utilize their large following to engage with your branded content.
Influencers are great at creating user-generated content and engaging with their followers. Many influencers online receive high engagement on their posts, and they can help keep your content creative and fresh. By seeking out influencer-generated content, your brand will receive unique content and higher engagement.
11. Engage With Your Audience
After you have crafted your messaging and published content on social media, it is crucial to then engage with your audience. Every time someone comments, reply to that comment. When someone shares your product or service on their Instagram or Facebook story, message them to show your appreciation!
The best part of social media is the way it connects people. Your business should use social media to engage in dialogue with your followers. Asking your followers questions, conducting an Instagram poll, and allowing for user-generated content means your target market can interact with your business. The more active you are on social media, the more likely it is your followers will engage with you.
Consistency is important, too. Consistent interaction is the way to develop a two-way conversation between your brand and your followers. Consistent engagement is highly important for your social media marketing strategy.
12. Analyze Performance
Once you have successfully launched your campaign, the final step is to analyze your performance. This process helps you understand what worked well, what your audience responded to, and what was less successful. Analyzing the performance of your social media campaign helps you learn and grow for future campaigns.
Review the metrics that you selected at the start of your campaign and compare them to the data you received from social media. This will allow you to gauge the impact of your campaign. Metrics such as clicks, likes, and shares can give you more information about the success of your campaign.
When your data is collected, this will also give you more insight into possible changes in the future. Look for the areas your campaign was successful and the areas that could be revised. Knowing where your campaign excelled and where you could do better will set you up for even more success on social media in the future.
Social Media Expertise With Succeeding Small
Social media campaigns are a great way to build your online presence to engage with your target market, attract potential customers, and grow your business. In today's digital world, social media is necessary to ensure your business is getting visibility online. If you are starting a social media campaign, these 12 tips will help you successfully launch your campaign.
As a digital marketing agency in Colorado Springs, Succeeding Small helps you grow your small business in many ways. We get your business the visibility it deserves. One of the ways we strengthen your online presence is through our social media management. Whether you are looking to grow your online following through your existing social media accounts or want to create a new online profile, Succeeding Small's team of experts is here to help. Connect with us today to learn how we can help you grow your business through social media!