Throughout this pandemic, small businesses have been hit the hardest. Getting local businesses the visibility they deserve is more important than ever. Effective digital marketing strategies are imperative in attaining visibility and attracting customers.
As a digital marketing agency in Colorado Springs, Succeeding Small believes that small businesses deserve every chance to succeed. We have years of experience working alongside local, family-owned businesses to provide them with successful marketing plans. We understand the value small businesses bring to the community. Here's our list of 4 digital marketing strategies for small businesses that will bring opportunities to grow, compete, and succeed.
Search Engine Optimization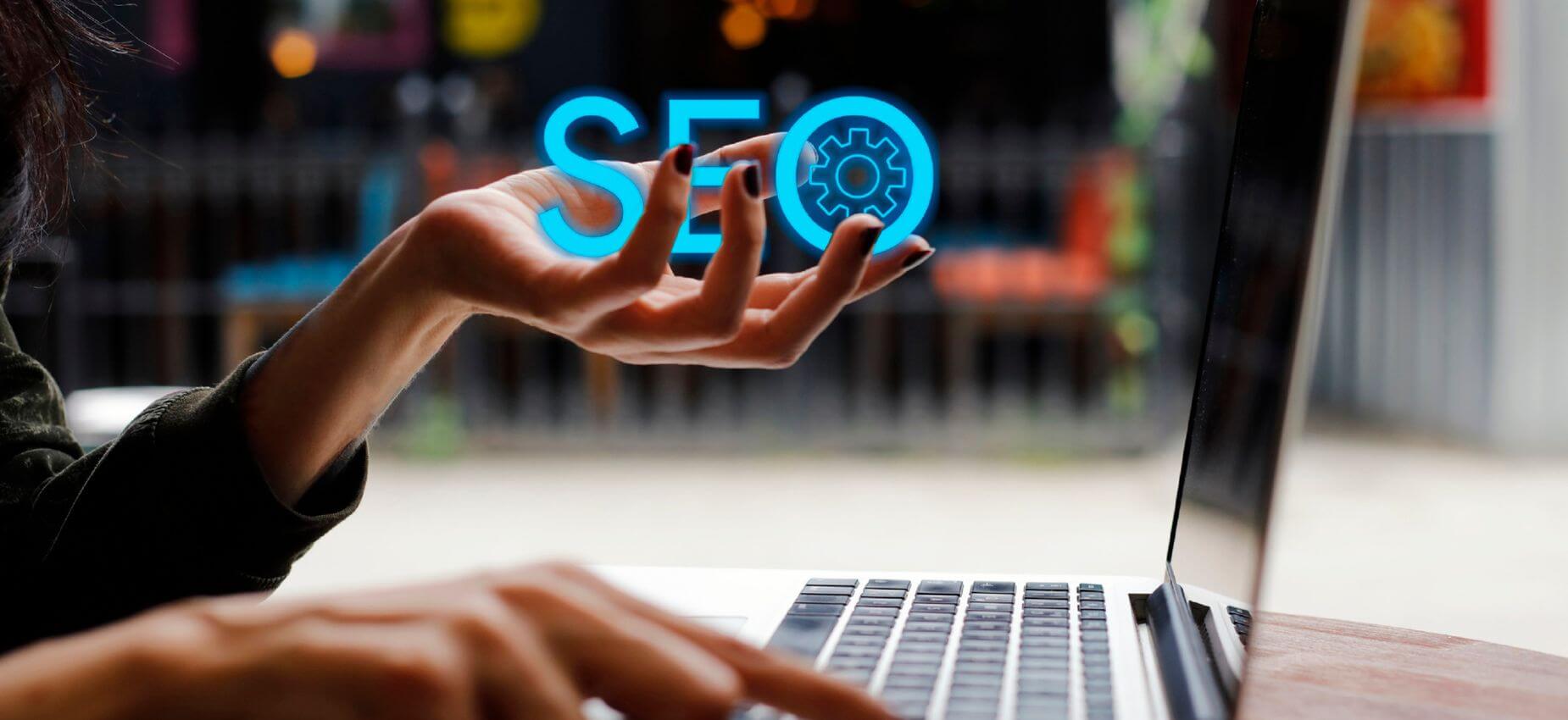 Search Engine Optimization (SEO) is the practice of organically optimizing digital content for search engines (SEO) to increase online visibility. Customers can find your business online anytime they type in "dentist near me" or "family lawyer Colorado Springs" depending on where your digital content ranks on Google and other search engine result pages (SERPs), such as the first page of Google vs the second page of Google and so on. There are two major kinds of rank signals: on-site SEO and off-site SEO, and there are over 200 potential rank signals that Google may use when deciding how to rank a website on their SERPs.
On-site SEO refers to the process of optimizing digital assets on your business's website. These ranking factors include:
Service pages
Images
Blog posts
Site security
Technical site health
Mobile-friendliness
Content
Off-site SEO refers to actions taken outside of optimizing your business's website to impact your ranking on SERPs. These ranking factors include:
Citations
Backlinks
Reviews
Social media presences
The goal is to optimize these rank signals so Google and other search engines see you as an expert in your space. You want to be seen as an authoritative and trustworthy source best suited to answer the customer's search query. The higher your website ranks on SERPs, the easier it will be for customers to find your small business. With visibility comes a competitive edge, increased website traffic, paying customers, phone calls, qualified leads, and more. Your ideal customer is already searching to find your product or service, and SEO ensures the customer finds your business first.
Paid Ads Campaign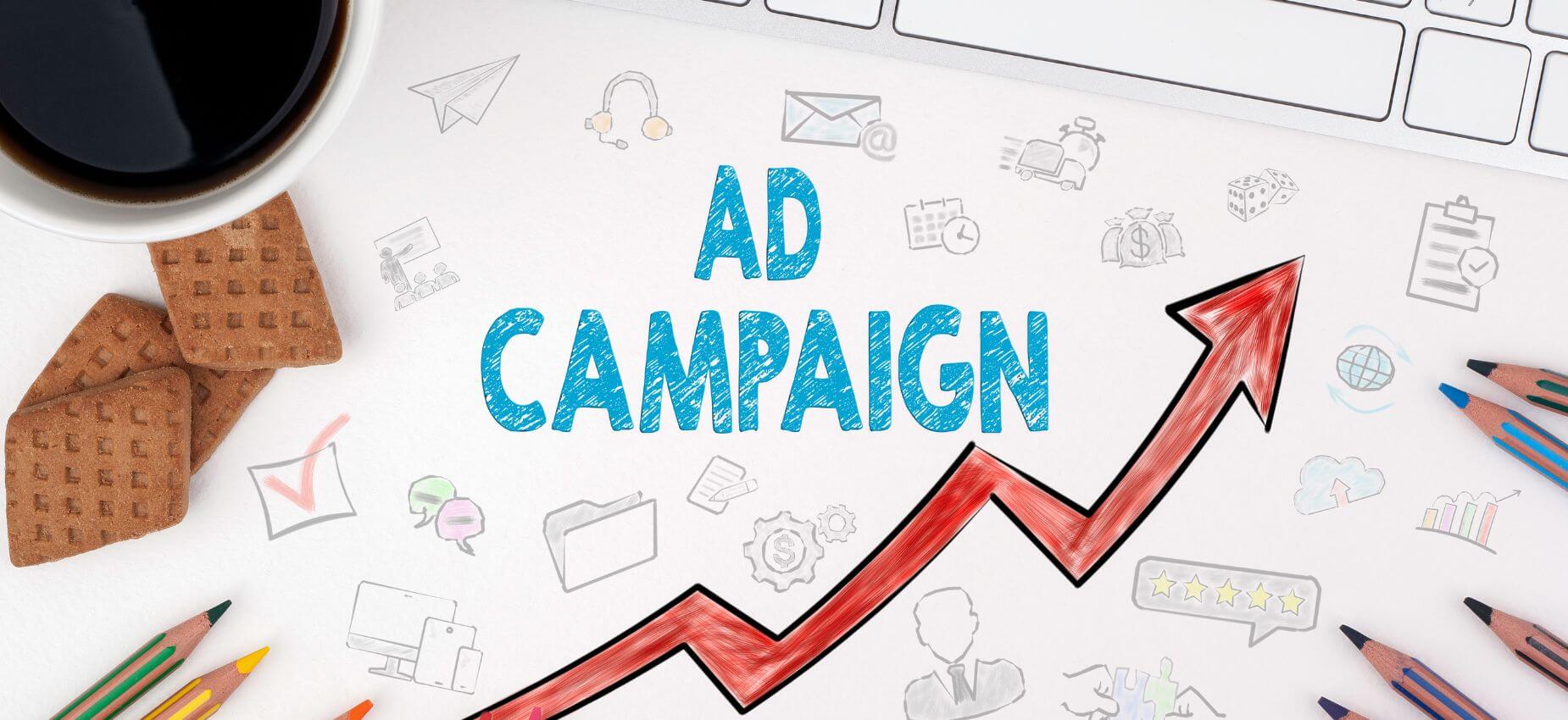 Pay-per-click advertising (PPC advertising) is a strategy where businesses develop ads and place them in strategic places. Unlike SEO, where website visits are earned organically, businesses use PPC advertising to buy website visits. Customers that search "dentist near me" or "family lawyer Colorado Springs" can see these PPC ads before other websites on SERPs. This encourages potential clients to click on your website first. SEO takes time to rank your website, but PPC services like Google Ads or Facebook Ads are a quick and successful way to increase your online presence because you only pay when a customer clicks on your ad. This method of advertising is an excellent choice for small businesses.
PPC campaigns are highly targeted to your customer base. These ads can target a specific location, gender, age, language, and many more demographics to make sure your business is reaching the right clients. PPC marketing allows you to retarget customers, drive traffic to your website, and remind your customer base that you are an expert in your field. The results from PPC advertising are also both fast and trackable. It is extremely easy to see what ads are attracting customers and what ads are not. PPC campaigns work well within a small business budget because you are not charged for impressions — just clicks.
Before starting a PPC campaign as a small business, research and ask yourself the following: what customers are you targeting, and what would you want to click on if you were a customer? Also, remember feedback from PPC advertising is fast and trackable, so analyze your data and do not be afraid to change your advertisements. PPC advertising is a valuable tool for small businesses, and coupled with your other digital marketing strategies, clicks can be turned into paying customers.
Content Marketing
Content marketing refers to many things, like images, videos, and how-to guides on your website. The goal here is to optimize the content on your website to deliver value to your customers. Small businesses need to create unique content for their websites. Content is a vital rank signal used by Google and other search engines. Great content on your website makes your small business appear as a trustworthy and authoritative source to search engines and prospective customers.
One extremely easy and valuable way to incorporate unique content into your website is through blog posts! Blog posts are an excellent way to showcase the expertise of your small business. Blogging platforms like WordPress can assist you with building blogs. This will bring value to your brand, and customers will be encouraged to visit your website to get answers to their questions.
Remember to keep your blog posts relevant, educational, and authoritative. You are an expert in your field of business. The goal is to strengthen your relationship with customers, so utilize keywords and phrases in your headings. Aim for 500-1000 words per blog; use bullet points and lists when needed.
Social Media Marketing
In today's digital age, many customers are looking for businesses through social media platforms. Small businesses are no exception to this. Platforms like Facebook, Twitter, and Instagram allow customers to leave ratings for your business, view testimonials, and find answers to their questions. Social media can benefit your small business by allowing you to connect with current and new customers. Social media is extremely valuable in establishing your business brand. Plus, social media is an excellent way to market your business cost-effectively.
It can be challenging for a small business to grow its audience, so remember your business goals. What are you looking for out of social media?
S.M.A.R.T. goals can assist you with your social media strategy, so remember to keep your goals:
Specific
Measurable
Achievable
Relevant
Time-based
For example, if you want to increase engagement on Instagram, here is an example of a S.M.A.R.T. goal.
"To bring awareness to my small business, I will create a social media strategy for Instagram by the end of this month to establish a strong business presence and encourage customer engagement."
Along with your social media goals, it is imperative to understand your competition. Review your competitors' social media accounts to see what type of content they post, what gets the most engagement, and what hashtags they use. Understand what those in your industry are doing to be successful!
Similarly, remember your audience. Different social media platforms will attract different customers, so it is essential to understand what social media accounts are relevant to your industry.
Lastly, social media marketing is a reflection of your small business brand. Consistency is key. Not only is timeliness important for social media but so are:
Focus on taglines that capture the essence of your business — choose 3-5 taglines you can incorporate into your social media captions or graphics.
Emojis can also be relatable to your audience but must be used intentionally. Do not forget you are the expert here, and off-brand emojis can leave your audience questioning your professionalism.
Finally, create graphics that fit within your brand. This means everything from colors to fonts to images; do not hesitate to use templates and design software programs like Canva to create cohesive graphics for your small business.
Run a Successful Small Business
Great digital marketing is a must for small businesses. These 4 digital marketing strategies — Search Engine Optimization, pay-per-click advertising, content marketing, and social media marketing — are essential tools to give visibility to your business and attract paying clients.
Here at Succeeding Small, we are passionate about giving small businesses every chance to succeed. To help businesses thrive, our digital marketing services, such as SEO, web design, paid advertising, copywriting, and more, will optimize your small business for maximum visibility — contact us today!