Imagine this: your potential customer is browsing the web. They've seen dozens of websites already, but yours stands out due to its engaging design and easy-to-navigate layout. This customer looks around a bit more, finds exactly what they need, and makes their purchase quickly and easily.
Websites like these don't happen by accident. It takes intentional design to create a website that stands out and drives conversions. And in today's digital landscape, it's more important than ever for small businesses to have an effective online presence.
Here at Succeeding Small, we're not new to building small business websites that actually convert. As a digital marketing agency in Colorado Springs, we've helped numerous local businesses design websites that drive their growth and help them succeed. And the best part? Our team is ready to spill all the secrets when it comes to building a site that works. 
If you already have a website but it's not converting, check out our FREE conversions guide on how to fix your problem ASAP. In the meantime, here are our top 13 small business web design tips to help you create a website your customers will love.
13 Small Business Web Design Tips You Need for Your Site
Creating a website for your small business isn't just about the look and feel — it's also about making sure the site is effective. To make sure your visitors are engaged, you need to consider more than just basic design elements.
No matter if you are working with a small business web designer or using a website building platform, here are 13 tips for an effective small business website.
1. Nail down your small business branding
The first step to optimizing your small business website is to create a consistent brand identity. Establishing brand recognition will give your site a unique look and feel that resonates with your customers. This looks like using the same colors, fonts, logo, and imagery throughout your website, social media platforms, and other marketing materials.
Making your brand consistent and recognizable will help customers recognize your business and set you apart from competitors. It also helps search engine platforms, like Google, recognize your business and understand what you provide to your customers.
One way you can establish your brand identity is by creating a brand board. A brand board will help you keep your branding in one place and serve as a reference point when creating or updating any of your marketing materials. Include things like your fonts, color codes, your logo, mission statement, and any photography.
2. Utilize responsive design
A responsive website is essential for every small business website. It's simply non-negotiable. Today, customers are using a variety of devices to access the internet. From tablets, smartphones, and desktop computers, customers are viewing your website on a number of different devices.
You may be thinking it's no big deal if your website doesn't show up on all devices. But if your website isn't optimized for other users, you are missing out on potential sales and leads. In fact, 67% of mobile users are more likely to purchase a product or service from a mobile-friendly site.
By having a responsive website, your customers will have the same experience regardless of what device they use. This means that every element, from buttons to menus, should look good and function properly on any device it's accessed from. This makes for an easier user experience and encourages visitors to stay longer on your site.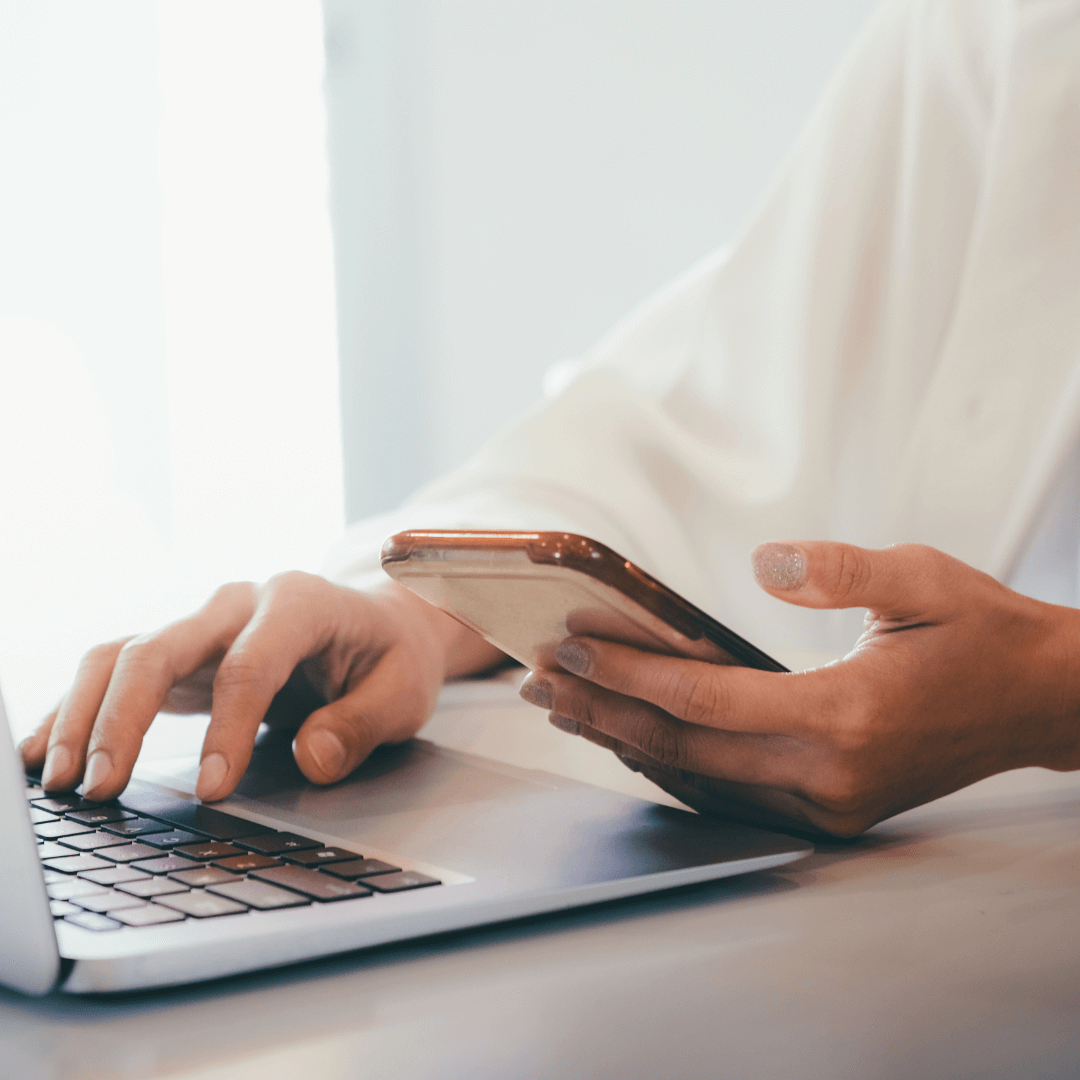 3. Make sure your website is fast
Another key aspect to consider when designing a small business website is page speed. There is nothing more annoying than a website that is slow to load, and your potential customers WILL notice.
As such, your potential customers are clicking off your site in search of one that is faster. An estimated $2.6 billion in revenue is lost each year simply due to slow website loading speeds.
And it's not just customers who care about your lack of speed. Google also considers website loading speeds when they index your site in the search engine results pages (SERPs). That means a slow website could be impacting your SEO performance, too.
Luckily, there are several ways that you can speed up your website's performance. Try compressing images and videos to reduce their file size, making sure your website is properly cached, and try troubleshooting any plugin conflicts that could be slowing down your website.
4. Keep navigation simple
Navigation is key for small business web design. Think about it — if your customers can't find what they are looking for, how are they going to make a purchase? When designing your small business website, keep navigation simple and clean. You don't want visitors to be overwhelmed by too many options or confused about where to go next.
Ideally, your navigation bar should include tabs for your most important pages, such as your services or products, contact information, about info, blog, and other core pages.
You can also use drop-down menus in your navigation bar to organize subcategories of services or products. Your main pages and any important categories should be visible in the navigation bar, while other pages can be placed in a drop-down menu for easy access.
5. Use high-quality images
High-quality visuals can help to bring your website design to life. However, it's crucial that you only use photos and graphics that are relevant to your business and that are of the highest quality possible.
Using low-resolution or dull images can detract from the overall user experience, as well as from the professionalism of your website. Try to use images that tell a story and provide some context for visitors.
Additionally, make sure all photos are optimized for the web so they don't take too long to load on pages. You can do this by compressing any large image files or using a plugin like TinyPNG. Remember, too, that you can't just take images off the internet — you must use your own images or stock photos.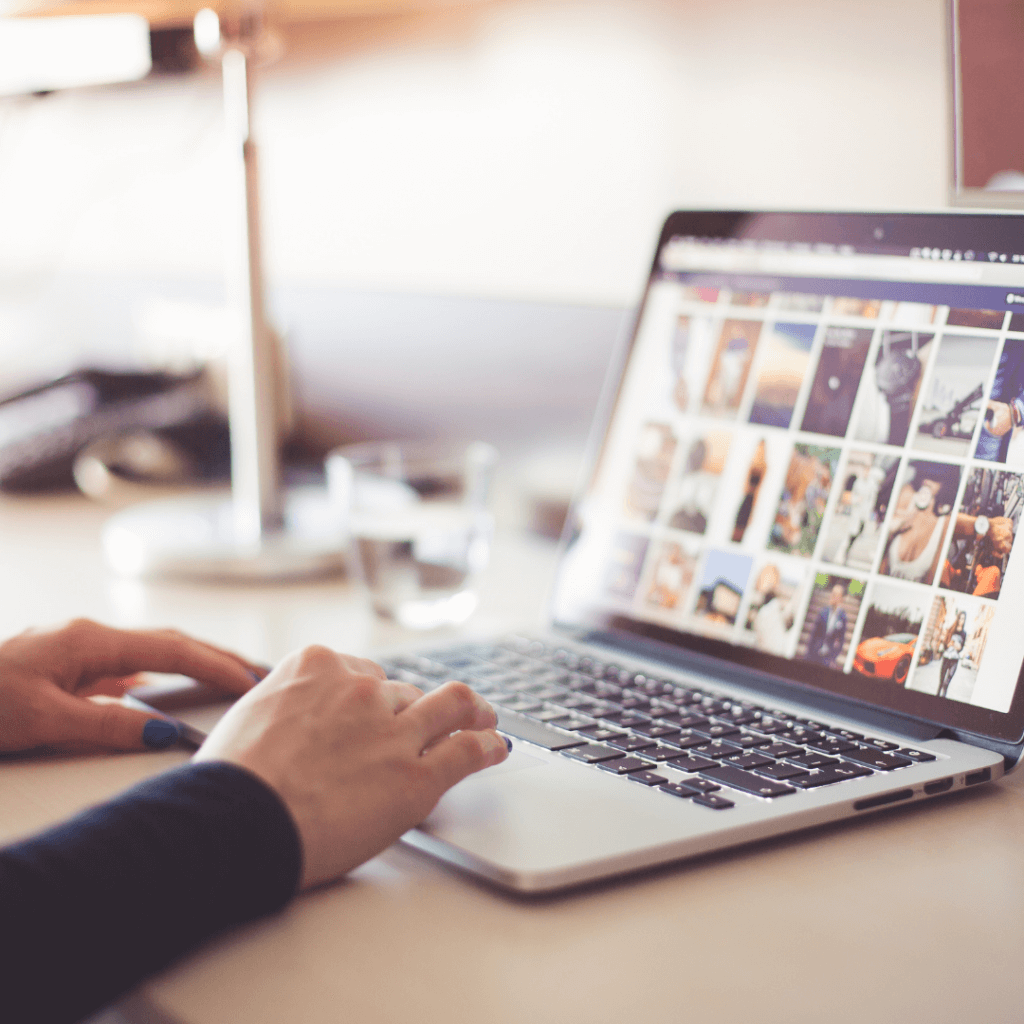 6. Make your contact information obvious
When it comes to business web design, one of the most important elements is making sure your contact information is clear and obvious. You want potential customers to be able to get in touch with you easily and quickly.
The best way to do this is by placing your contact information "above the fold." But what does that mean? Above the fold means placing important information at the top of a page, so it's visible when someone first lands on your website. This way, visitors don't have to scroll down or search for your contact information.
Make sure your contact info is easy to find — include it in the header, footer, and sidebar of your website. You should include your business phone number, email, physical address (if applicable), and any other relevant contact info.
7. Include social media links
In today's digital world, social media plays an important role in marketing and customer service for many businesses. If you're running a small business website, don't forget to include social media links on your website.
This will make it easy for customers to find and follow your business on social media. Plus, having social media links on your website is a great way to build brand trust and credibility with potential customers.
Just like with your contact information, make sure to include your social links in the header, footer, sidebar, or even within the content of your pages. Then link to all of your active social profiles like Facebook, Twitter, Instagram, LinkedIn, and YouTube.
8. Include call-to-actions
A website isn't much use if it doesn't actually lead to conversions. Isn't that the whole point of having a website in the first place? To get more customers and sales? This is arguably the most crucial part of your small business web design process.
That means you need call-to-actions on your website, and a lot of them. A call-to-action (CTA) is a statement or button that encourages visitors to take a desired action, such as signing up for an email list or making a purchase.
Be sure to include CTAs throughout your website, especially on pages where you want people to do something. Make sure the wording of your CTA is clear and concise — use words like "download," "learn more," or "buy now." Place them in prominent locations on each page so they are not easily missed by visitors.
9. Utilize white space
White space, or negative space, is a key element in any website design. It's the empty areas between text and images on a page, and it can have a big impact on how your site looks.
Using white space makes your content easier to read, which can improve the user experience for visitors. It also helps to draw attention to specific elements of your website, like CTAs or images.
Remember, less is more when it comes to web design. Don't clutter up pages with too much information or visuals. Instead, use white space strategically to break up text and highlight important elements on the page.
10. Test for usability
Don't forget to test your website for usability. Usability testing involves having real people use and explore your website and then providing feedback on the experience. This is a great way to identify any issues that might be holding back your website from reaching its full potential.
You can do this yourself or hire someone else to evaluate your site. You should test for things like page speed, navigation, user interface design, content clarity, and overall user experience. Fixing any issues identified in the usability test will help ensure your website is running as smoothly as possible.
You may be hesitant as a small business owner to invest in usability testing. You may not see it as a priority for growing your business, but research shows it's worth the investment. On average, every $1 invested in your website's user experience brings in a return of $100. That's an ROI that you don't want to miss out on.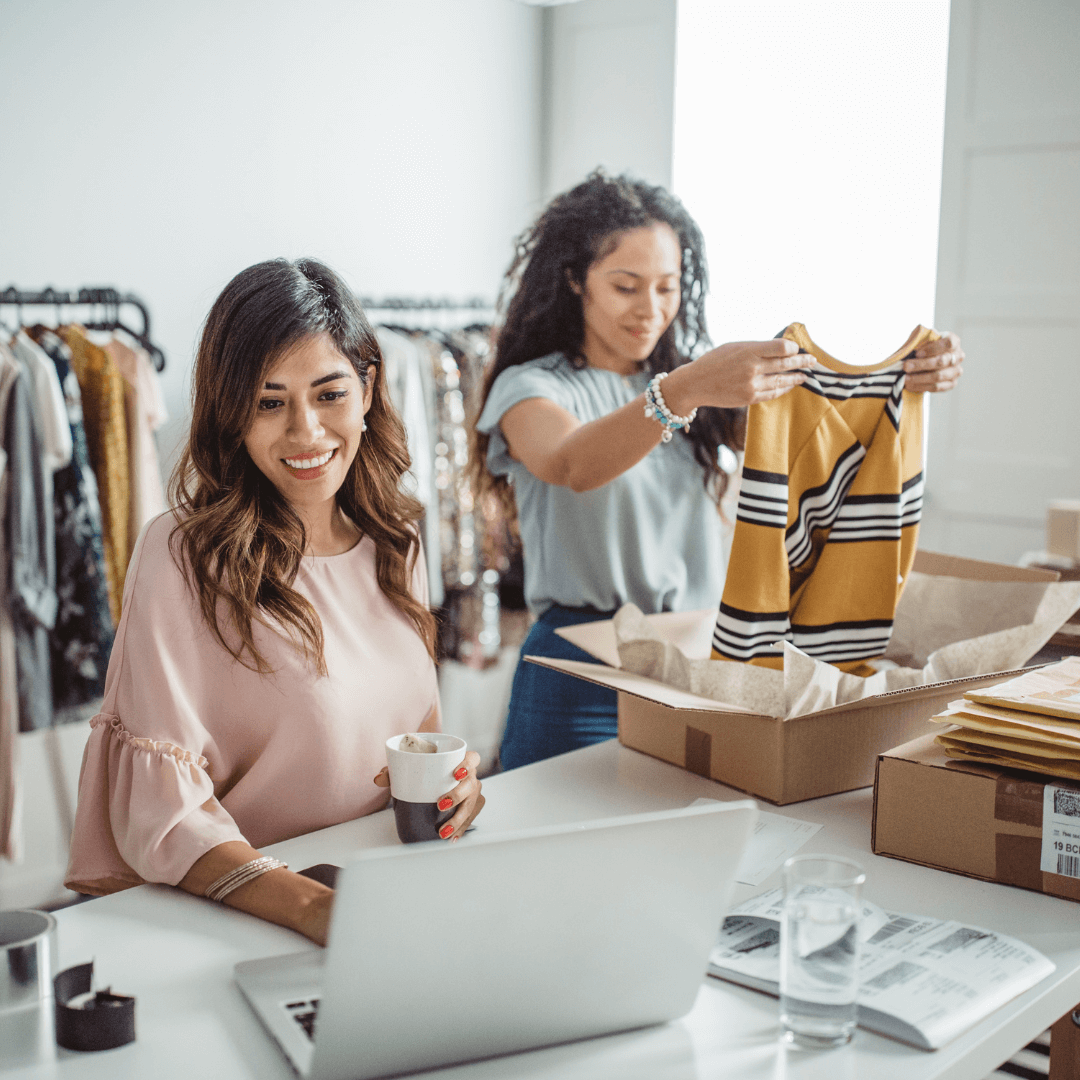 11. Keep it updated
An outdated website can hurt your business. It can make you look unprofessional, decrease trust in your brand, and give visitors the wrong impression about your products or services.
That's why it's important to keep your website updated. Make sure all of the content is accurate and up-to-date. And be sure to update any visuals, like images and videos, when needed.
Additionally, don't forget to update the technical aspects of your website, such as the theme, plugins, and software. Keeping everything up-to-date will help ensure your website runs smoothly and looks great for visitors.
12. Optimize for SEO
Another essential step in your small business web design process is to optimize it for search engine optimization. This means making sure your website is crawlable and optimized for the keywords that are relevant to your business.
You can do this by adjusting things like page titles, meta descriptions, heading tags, alt text, and content. It also helps to include internal and external links on your pages.
SEO may take a little bit of time and effort upfront but it's worth it in the end. Properly optimizing your website can help you rank higher in SERPs, which will ultimately lead to more traffic and conversions for your small business.
13. Monitor your website's performance
It's not enough to just design and optimize your website. You also need to monitor it regularly to make sure it's working properly and delivering the best user experience possible. Plus, you'll want to know whether or not users are actually converting on your site.
Fortunately, there are plenty of tools available for monitoring website performance. You can use tools like Google Analytics to track page visits, time on site, and other important metrics. You can also use heatmaps and A/B testing software to see how users interact with your website.
By monitoring your website's performance regularly, you'll be able to identify any issues that need to be fixed and make adjustments as needed. This will help ensure your business website is always working optimally for visitors.
Help Your Site Convert With the Small Business Marketing Experts at Succeeding Small
Creating a great website for your small business requires careful planning and attention to detail. Following these 13 small business web design tips can help you create an effective, user-friendly website that looks good, performs well, and actually converts your users.
If you could use some additional help with conversions, the small business marketing experts at Succeeding Small can help with our FREE guide, 10 Reasons Why Your Site Isn't Converting. Let our experienced team of professionals help you create an optimized website that not only works for your customers but is tailored to your individual needs and goals. With these tips in mind, you'll be well on your way to #succeedingsmall.