As a small business owner, you are always looking for ways to increase your productivity, streamline your systems, and maximize your time.
The deeper we get into business, the more our time gets consumed by the day-to-day necessities. This includes email, contracts, project timelines, and marketing.
Not to mention other duties like managing a team, remote working, and a larger client base. Small businesses need productivity tools to stay focused on goals and grow!
Well, that's why I'm so excited to share my top 12 productivity tools for small businesses. These apps have transformed my company and allowed me to maximize my time, which is the most valuable asset we have as entrepreneurs. I can't wait to share these tools with you, and for our listeners, we have discount codes and special offers exclusively for you!
Let's dive right in!
CLICKUP – PROJECT MANAGEMENT
ClickUp is a project management software with unlimited capabilities and customization to create the perfect system for you. Its comprehensive task management system allows you to create complex tasks with due dates, assignees, time estimates, dependencies, and more. In ClickUp, you can create documents, spreadsheets, calendars, and forms, which eliminates the need for multiple apps and programs. Not only this, but ClickUp can function as nearly every system you could need.  Need a CRM?  ClickUp can do that. Need a space to communicate and brainstorm with your team? ClickUp can do that too. Do you want to track your employees' time on tasks or schedule workflows with dependencies?  ClickUp has you covered.  The best part is that Clickup offers most of its unique features in its free plan. 
How we use it: ClickUp is our LIFELINE for project management. We organize all of our client projects, due dates, and deliverables in one place. We also create ClickUp forms for our clients to fill out for things like onboarding or website edit requests. Last but not least, ClickUp doubles as our client reporting system, where we share a unique folder with our clients to access completed tasks and monthly reports.
ClickUp is software that every small business should have in their tool belt.  Sign up now!
HONEYBOOK – Client Management Software
HoneyBook is an all-in-one small business software that allows you to organize client projects, manage billing and contracts, and streamline client communication. This software is not only great for sending invoices and collecting payments, but it is also great for bookkeeping because it can automatically sync with platforms like QuickBooks to make bookkeeping quick and simple.  You can also create calendar links and keep track of client communication straight in the app. No more endless paper files and lost emails–HoneyBook ensures your client communication and important files are always clear, concise, and organized!
How we use it: We chose HoneyBook to allow us to create recurring invoices and sign contracts online. Not only that, but we can brand our documents with our logo, images, and color scheme. Plus, we love that it syncs with QuickBooks!
Get HoneyBook for 20% off for one year with our referral link!
QUICKBOOKS – BOOKKEEPING
QuickBooks is the answer to your small business bookkeeping needs. Many small business owners do their own bookkeeping when they first start out. QuickBooks makes this simple, easy, and affordable.  Through QuickBooks, you can manage your invoices, run payroll, manage cash flow and expenses, and pay bills. QuickBooks is not just for bookkeeping; you can also use QuickBooks for time tracking and even manage your inventory!
How we use it: QuickBooks has been our bookkeeping software since Succeeding Small began. Their easy-to-use interface and comprehensive reporting make managing our books and projecting our financial forecasts a breeze.
 Sign up now and save 30% for 6 months using our exclusive link!
HUBSTAFF – TIME TRACKING
Hubstaff is the perfect solution for small businesses with remote employees!  This user-friendly platform allows your team to track their time with a simple click of a button. By simply downloading the desktop app, your team can log their time on client work, meetings, and more right from their computer.  Hubstaff also takes random screenshots of your employees' computer screens to help maximize productivity. It provides helpful dashboards and payroll reports to help assist with bookkeeping.
How we use it: As a remote workplace, we allow plenty of freedom and flexibility for our team members. With Hubstaff, we can rest easy knowing that we can track time, view screenshots, and track productivity to ensure that work is getting done, no matter where or when our team is working.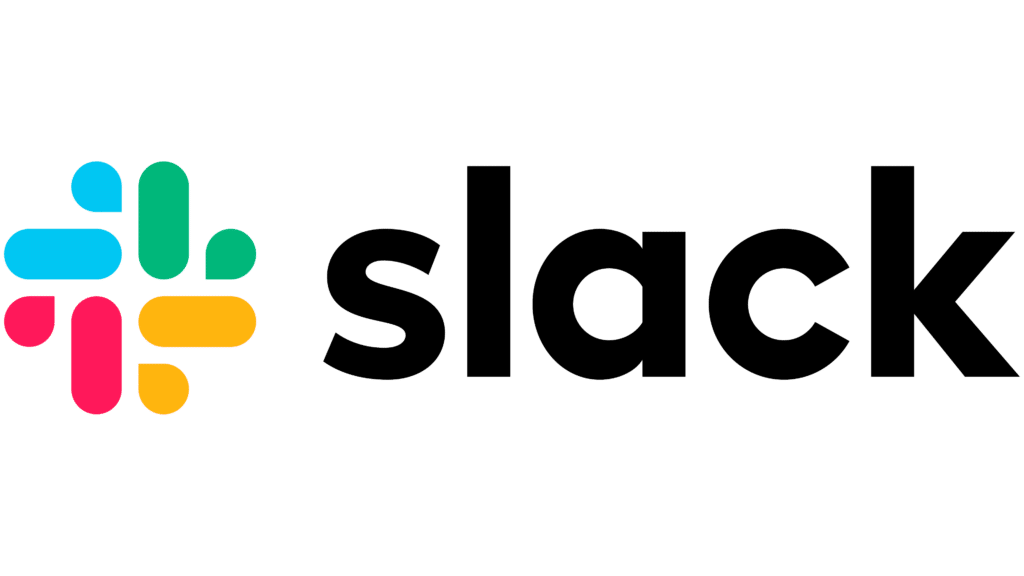 SLACK – INSTANT MESSAGING
Slack is our favorite communication tool, and if your team is remote, it will likely become your favorite tool as well.  This app will allow you and your team to connect easily through messages and share documents, videos, gifs, and more all through their seamless platform.  This app is great for teamwork and establishing company-wide culture and communication.  The best part is that this service's free version has just about everything you and your team could need.
How we use it: Slack is the #1 way we communicate as a team. We use it to collaborate with each other as we navigate our workdays, make team announcements, share educational resources, and create fun, culture-driving slack channels like #friday-energy and # bookworms. All in all, a day doesn't go by where we don't utilize Slack.
DASHLANE – PASSWORD MANAGEMENT
With nearly all of your services and information stored digitally, cybersecurity is a necessity in your small business. Dashlane is the only password manager you will ever need for your small business. This service is a plugin that connects to your browser and will automatically fill in passwords when you visit a site you have saved, allowing you to quickly and seamlessly log in.  No longer will you have to worry about keeping track of passwords or resetting logins when you forget one; Dashlane makes sure you can stay on task in your work while also keeping your accounts safe.  The software also allows you to easily and securely share passwords within your team without revealing the passwords at all.  Dashlane offers a free version for you to start with.
How we use it: Dashlane is how we securely share passwords amongst our team.
Get 6 months of Dashlane Premium for Free using our exclusive link!

SHIFT – PRODUCTIVITY MANAGEMENT
Shift is the perfect tool for someone who always has a million tabs open, has multiple accounts to switch between, and simply wants to calm the chaos as they start their workday. This simple desktop app allows you to add all of the apps, websites, and tools you use daily in one streamlined app designed to help you focus and stay on task. You can add all your communication apps (email, slack) but even set notification rules and avoid getting distracted. Shift is the ultimate productivity tool and is completely free to start.
How we use it: Shift organizes our multiple inboxes and apps right in one place! We can access our email, Slack, ClickUp, and more with just one click. In addition, this app saves us so much browser space–a game changer for digital markers who always have a billion tabs open at once!
META BUSINESS SUITE – SOCIAL MEDIA MANAGEMENT
Social media can take hours of your time and energy. You spend so much time creating unique content, but you still have to post it on each platform, respond to comments and messages, and pay attention to results. Meta Business Suite makes managing social a breeze. While there are many, Social Media management apps, Meta Business Suite is free and great for managing Facebook, Instagram, and Messenger. Through this platform, you can easily schedule ahead all of your Facebook and Instagram posts for free right on the platform. Meta Business Suite also allows you to view all your notifications and see "Insights" on which posts do well and which do not, all from the same platform. This service is completely free and can be a valuable tool for your business! 
How we use it: We love creating social media content and scheduling it for ourselves and our clients. Facebook Business Suite lets us do just that and provides us with crucial insights and data that we use to make strategic decisions about our social media marketing.
CANVA – GRAPHIC DESIGN
You can create beautiful designs and graphics for your business for free using Canva. Everything from business cards to social media graphics to printable flyers, Canva has you covered.  It offers thousands of designer templates you can use and customize using your brand colors, and it provides its own printing service so you can have custom prints sent straight to your home. Canva even offers video design templates where you can make custom MP4 videos for your website or social media! The free account provides everything you need, but their premium plan gives you access to thousands of premium design elements such as photos, illustrations, gifs, and more!
How we use it: Canva is our best friend for stunning graphic design. We use Canva for just about everything: our social media posts, our proposals, education presentations, freebies, and infographics…The list goes on and on!
Get a free premium design element when you sign up with our  link!
FLODESK – EMAIL MARKETING
If email marketing seems intimidating, look no further than Flodesk. Flodesk is the simplest way to send beautiful emails to your subscribers, grow your list, and make sales through the power of email marketing.  It has beautifully crafted templates to use and customize to fit your needs! You can even create landing pages where customers can sign up for your newsletter if you don't have a website yet!
How we use it: Flodesk was the PERFECT combination of beautiful email design and functional workflows. We wanted a simple platform that could accommodate all our needs with email marketing, including audience segmentation, workflows, and analytics. We use Flodesk to send out our value-packed Succeeding Small newsletter ,(where we share all things digital marketing, entrepreneurship, and small business support) and client emails for onboarding, reporting, and important notices.
Get 50% off your first year of Flodesk using our link!
EVERNOTE – NOTE-TAKING
If sticky notes haunt you, clutter your desk, and follow you around every moment you need to remember something or have a revolutionary idea, Evernote will change your life. Evernote is a notetaking app that you can install on all your devices so that wherever you are, your notes will stick with you. You can create checklists, organize your notes into tags and notebooks, use unique templates, and even add audio files, images, and PDFs to your notes. They have a free option that is very comprehensive, and you can upgrade if you'd like to sync across more than 2 devices or do things like sync tasks with your Google Calendar.
How we use it: Evernote is our favorite note-taking app! Because we work remotely, we can take notes on the go, whether on our phones, computers, or tablets.
CALENDLY – CALENDAR BOOKING SYSTEM
Calendly makes scheduling appointments a breeze. If you are inundated with scheduling meetings, managing other people's availability, or having a service for customers to book, this tool can be your personal assistant. Calendly allows you to create events based on your availability, then generates a quick link that people can use to schedule your time. With an upgraded package, you can even have people book and pay for your time, all in one action. This software is great for service providers looking to protect their time and avoid time-consuming invoicing. Calendly has been my lifeline. It allows me to set boundaries on my time and get out of my inbox with the back-and-forth emails trying to schedule a mutual time.
How we use it: Calendly is the protector of our time. We set up calendar events for sales calls, client meetings, and internal team meetings. We create clear boundaries and simplify the scheduling process with a simple link.
Set up your free account here!
LEARN WHAT RESOURCES YOU NEED TO THRIVE WITH SUCCEEDING SMALL
Well, there you have it: my 12 favorite productivity tools that help me systematize my business!
As entrepreneurs, we have so many things to juggle. So having tools that increase efficiency, streamline communication, and make us look professional are invaluable.
We've included links with our discount codes to all of these in the show notes, so head there now to streamline your processes, increase productivity, and get back to doing what you love.
Until next time, keep succeeding small.